Jan. 1 – LABYRINTHECTOMY/LUNCHEONETTE release party and exhibit with Chris Cilla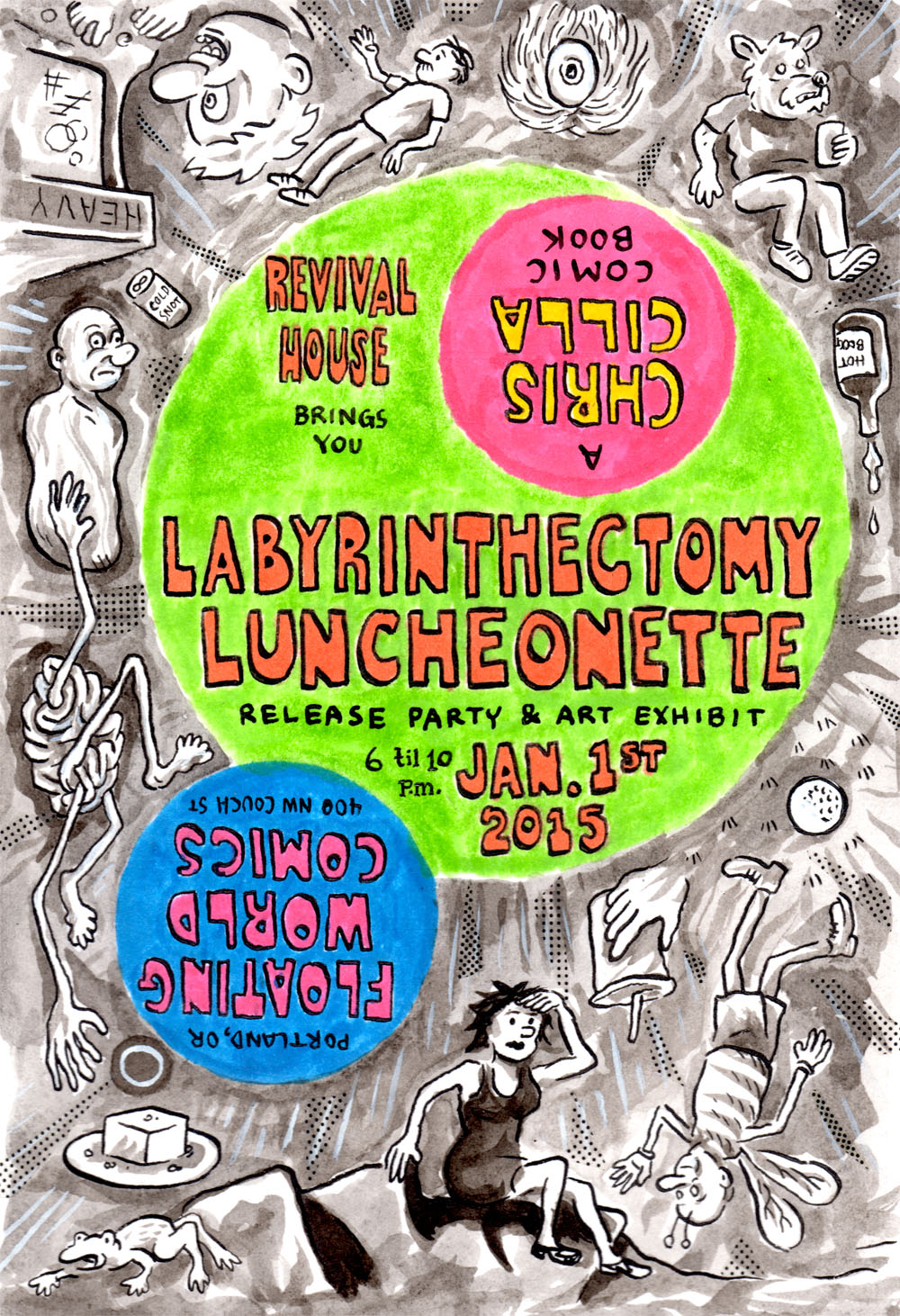 Chris Cilla returns! Having completed his magnum opus, The Heavy Hand in 2010, we found him popping up in Kramer's Ergot #8 while releasing a slew of mini­comics in the years that followed. Now he's back with Labyrinthectomy/Luncheonette. Presented in the form of a flip­book, the two tales arrive in a jugular vein, ready to test (and upend) our state of mind. Though each side shares a common ending, in splitting the narrative through an elliptical fashion, Cilla challenges our inveterate reliance on binary oppositions. The majestic and the quotidian filter through one another without barrier and the reader is asked to consider the role of fate and the notion of self­ determination in their life equally. Yet through and through, Labyrintectomy/Luncheonette is illustrated lavishly and at its core, a true pleasure to read.
Join us on January 1st for a book release party and art exhibit with Chris Cilla. Artwork will be on display until Jan 31st.
WHO: Chris Cilla
WHAT: Labyrinthectomy/Luncheonette release party and signing
WHEN: Thursday January 1st, 6-10pm
WHERE: Floating World Comics, 400 NW Couch St