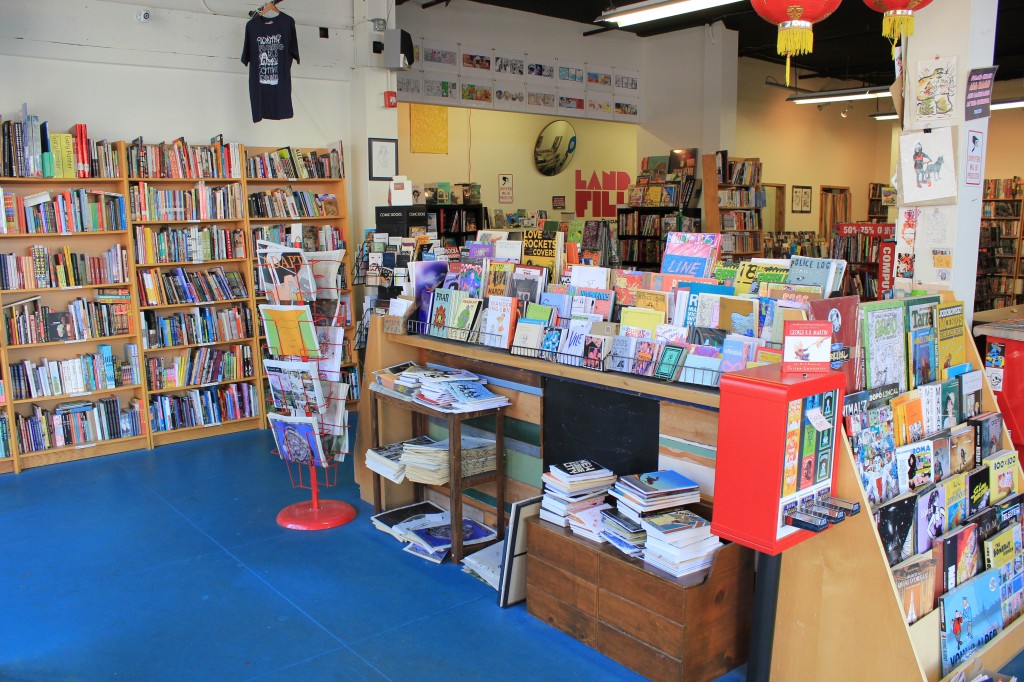 Floating World Comics is a store for people who still like going to stores. We're a bookstore that just happens to carry the coolest books of all – comics. But also art books, international art magazines, graphic design, illustration, animation, music and movie related items, anything that might serve as inspiration for creative people looking for something new. We host gallery exhibits, book signings and First Thursday art openings every month. In 2008 we branched out into publishing and have published over fifty books, art newspapers and comics. Our publications are available from Diamond to the direct market and Consortium to the book trade markets.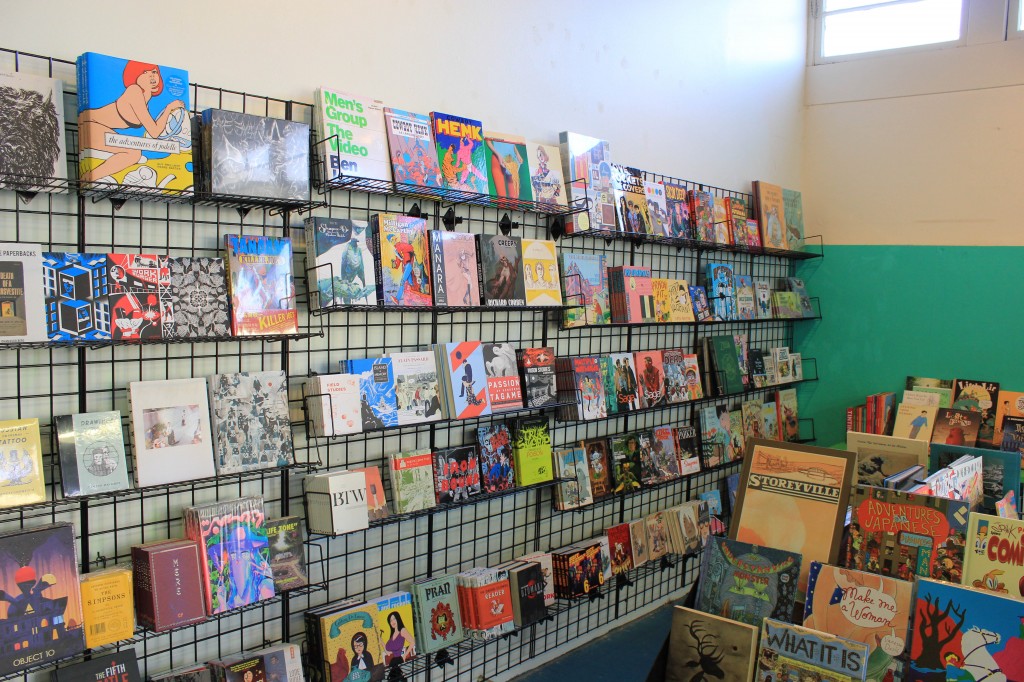 We're a store for readers. This may sound strange coming from a retailer, but when people ask what's a good comic to buy, my advice is: buy one that you're going to read more than once. There's enough good comics out there that you don't need to waste your money on crappy ones. What am I saying? Of course crappy comics are fun too. But we do focus on the reading experience, rather than collecting every issue that comes out. Our literary section is organized by writer, and the genre sections are organized by title or publisher. So if you know you like this, you can go down the shelf and find something new you might like too. There's good comics, and then there's the real gems, ones that you want on your bookshelf at home that will continue to entertain and enlighten for years to come.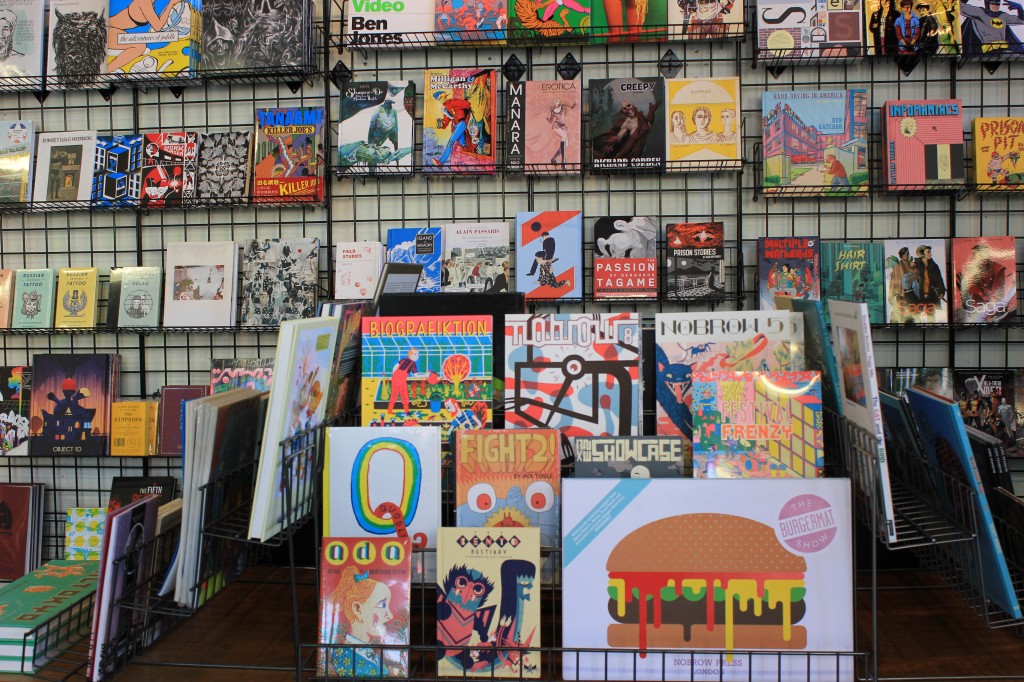 We're a store for artists. I love searching the net to find new and interesting artists all over the world. I go out of my way to contact different distributors and curate a selection of books that are inspirational and exciting to discover. People who know what they like and what they want spend a lot of time in bookstores. They've seen it all and they've already collected most of what they want. These customers want to find something new, and Floating World caters to this desire. Imagine all those great books you've seen online, all in one room.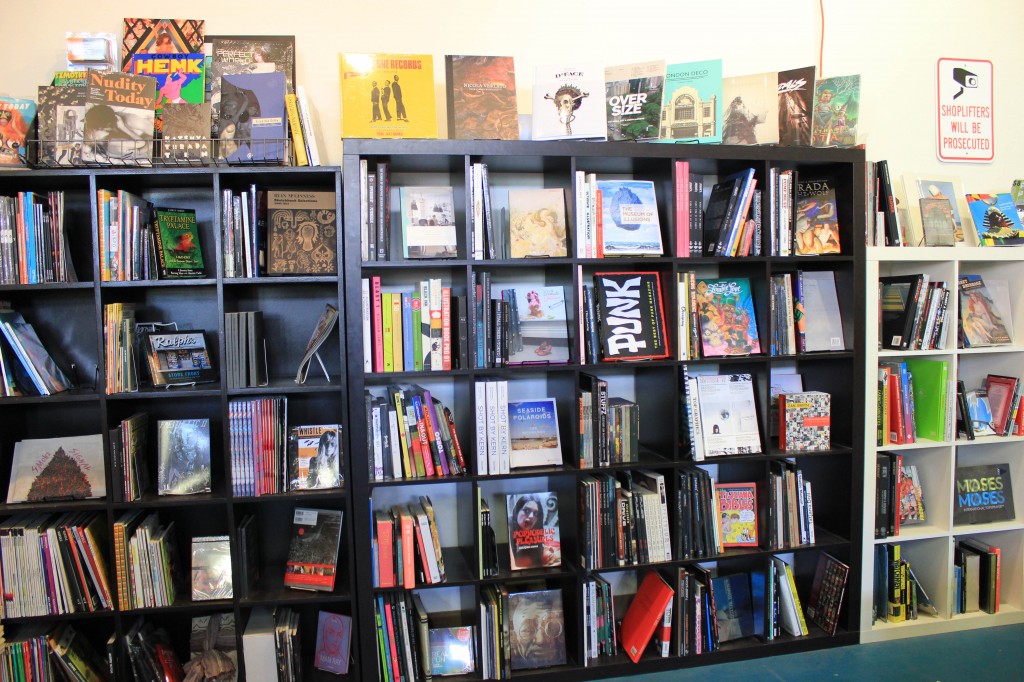 I opened the store in 2006 because Portland is the greatest comics town in the country and we deserve a great comic store. From the start, my goal was to provide excellent subscription box service for the regular Wednesday customers, and also, to create new readers – expose them to the best that comics has to offer. I'm very proud of everything the store's done so far. Our monthly art shows have brought some amazing cartoonists to visit: Al Columbia, Jim Woodring, Nicholas Gurewitch, Christophe Blain, Peter Bagge, the Spacenight Bill Mantlo benefit, artists from the Balkans and many more. Each of our yearly animation fests has featured a retrospective on an important avant garde animator: Adam Beckett in 2007 and Bruce Bickford in 2008. In 2012 I organized a new experimental art festival in Portland called The Projects, with my friends Lisa Mangum and Dunja Jankovic. Continue giving love, the universe has an endless supply to give back.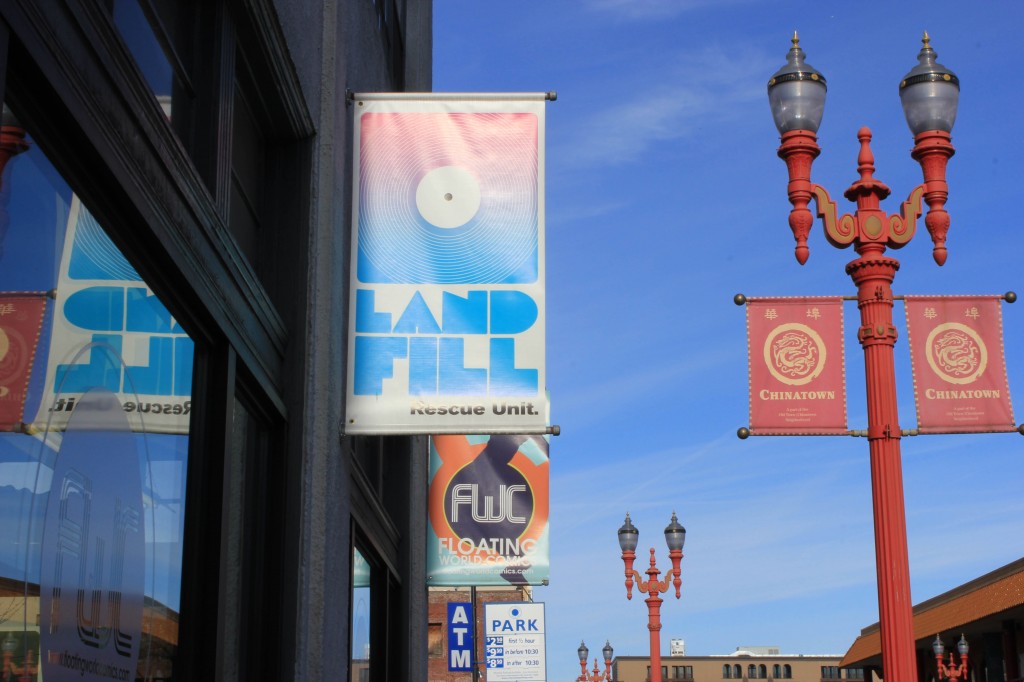 Floating World is also home to Landfill Rescue Unit, a record store specializing in new and rare punk, metal, psych, funk, soul, and rap vinyl.
"They write about our raids in the paper…":
"The Coolest Comic Stores in the USA" Raddison Red, 9/25/17
"Portland's Floating World Is Celebrating its 10th Anniversary" Willamette Week, 8/17/16
"10 Best Comic Stores in the US" MiniTime, 4/13/16
"Portland's 10 Best Bookstores" The Oregonian, 1/7/16
"Comic Shops Across America You Need To Visit" Geek and Sundry, 8/12/15
"Comic book writer Kelly Sue DeConnick and writer/husband Matt Fraction Reveal Their Favorite Spots in Portland" Fast Company, 6/24/15
"The 20 Coolest Comic Shops in America" Green-Label, 10/9/14
"America's Best Comic Book Shops" Travel and Leisure, 5/28/14
"Basically the Powell's of comic books…" Finder 2013, Willamette Week's Guide to Portland
"Bearer of one of the more compelling track records for a micro-publisher…" The Comics Reporter, 7/20/13
"Top 10 Cultural Hotspots in Portland" The Guardian UK, 5/24/13
"A Counterculture Totem To Return as a Leaner Magazine" The New York Times, 11/15/12
"You can call it the new Old Town" Portland Business Journal, 11/16/12
"10 Noteworthy Things to Do in Portland's Old Town-Chinatown" Neighborhood Notes, 11/10/12
"Absurdly wonderful" Boing Boing, 10/1/12
"Simply one of the best comic stores in the country…" Finder 2012, Willamette Week's Guide to Portland
Featured business in "The New York Times, 36 Hours: 150 Weekends in the USA and Canada", published by Taschen
"Favorite Comic Shop" Portland Mercury Readers Guide, 7/28/11
"America's 10 Greatest Comics Stores" Flavorwire, 9/21/10
"Why Portland Is The Best Comic City In America" Multiversity Comics, 9/21/10
"Comics Shop Confidential" The Oregonian, 10/9/08
"Comic Shop Focus" Daily Crosshatch, 12/3/08
"Not Just For Geeks" Portland Tribune, 12/19/06
"Trash Days" Portland Mercury, 8/14/08
"All Rom, All The Time!" Broken Frontier, 11/30/07
"Al Columbia to Resurface in Floating Word Comics Exhibit" Alarm Magazine, 9/07
"Ten Geeky Places to Visit in Portland" Wired, 3/10
"Interview with Jason Leivian, owner of Floating World Comics" Wejetset Magazine, 7/10