August 1st Thursday – SUPERTRASH REFACIMENTO MOVIE POSTERS
Coinciding with the Hawthorne Street Fair, SUPERTRASH returns to the Bagdad theater August 14th – 17th. In addition to another great lineup of movies SUPERTRASH will also present the Bewdy & Beest Contest and the Floating World Animation Fest which includes a presentation of Bruce Bickford's 'PROMETHEUS' GARDEN'.
Here at Floating World our First Thursday show will be the debut of the latest batch of Refacimento Movie Posters. We've got graphic designers, illustrators and comic artists re-interpreting their favorite cult movie posters, which will continue to be curated for future Supertrash shows and eventually a book release with Fantagraphics.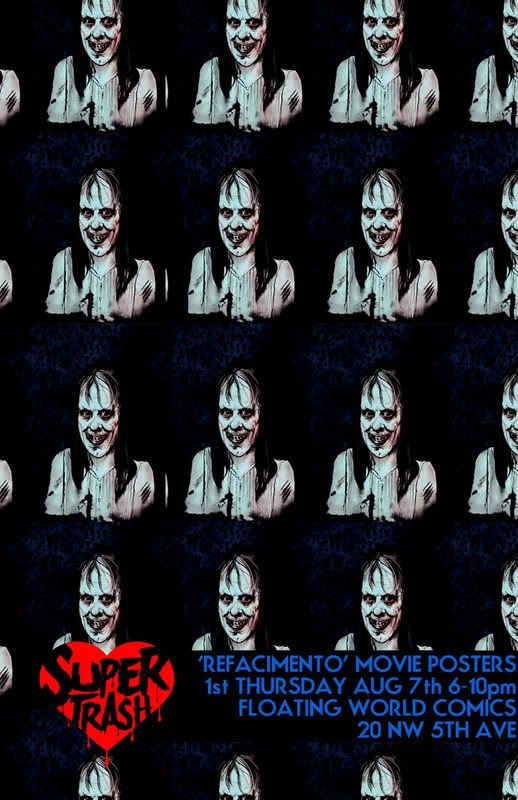 "THE EXORCIST" by Al Columbia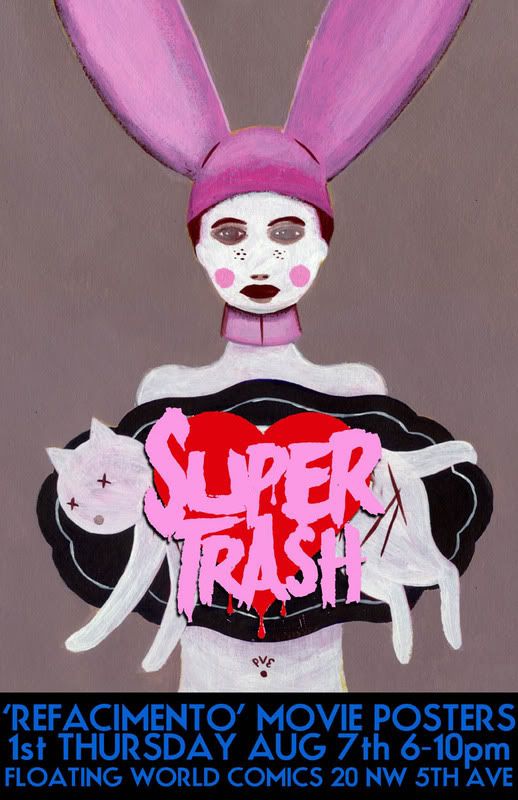 "GUMMO" by Pieter Van Eenoge
I'll continue to preview new poster designs with regular bulletins here on myspace. The show opening is First Thursday, August 7th from 6-10pm. This will also be an opportunity to come by and sign up for our Portland Mercury sponsored 'BEWDY & BEEST CONTEST', a beauty pagaent unlike any you've seen before.