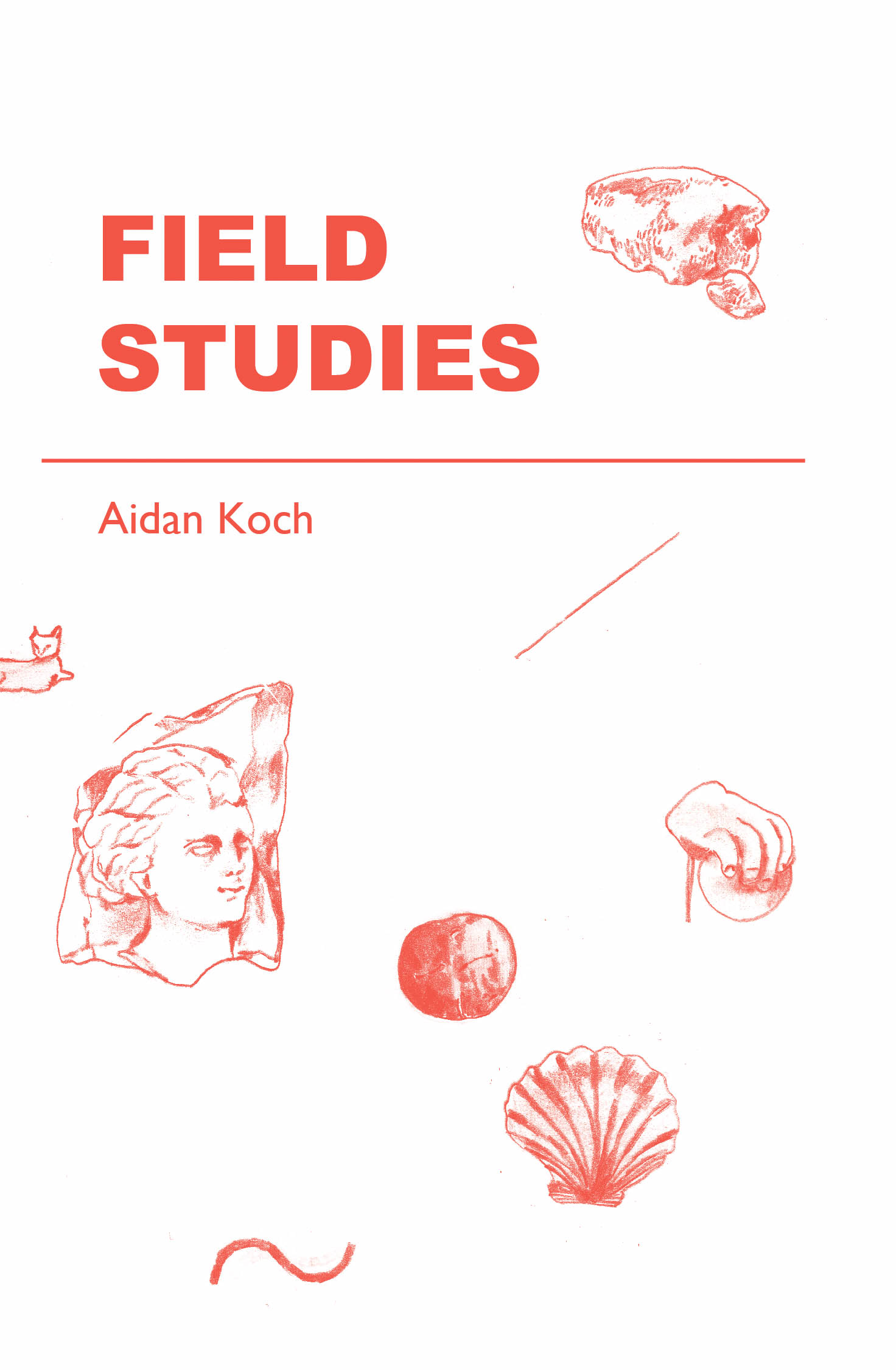 FIELD STUDIES by Aidan Koch
Regular edition limited to 900 copies, 96 pages, 5″ x 7″, $12
Signed and numbered special edition printed on windsor blue paper limited to 100 copies, $25
Shipping $4 US, $11 INTL, $8 CANADA
Now available to order
Aidan Koch's Field Studies is a series of drawings from travels beginning in January 2012. She started in Olympia, WA and continued to draw wherever she was: mushroom hunting in California; touring Belgium, Germany, and Sweden; back through Pennsylvania, Ohio, Illinois, New Jersey, New York, Maryland, Utah, then finally back home to the Northwest.
This book collects all 90 drawings that were made between January 19 and November 15, 2012, reprinted at their original 5″ x 7″ size. Taken as a whole they form an illustrated essay – a year in the life of an artist on the road. A signed special edition printed on windsor blue paper is also available. These are limited to 100 copies and each has a unique Field Study drawn by Aidan at the end of the book.
Aidan Koch was born in Seattle, WA. She received her BFA in Illustration at the Pacific NW College of Art in Portland, OR. Her previous books include The Whale, Xeric award winner The Blonde Woman as well as the anthology Astral Talk, which she edited.
www.aidankoch.com
Tags:
Aidan Koch
Field Studies