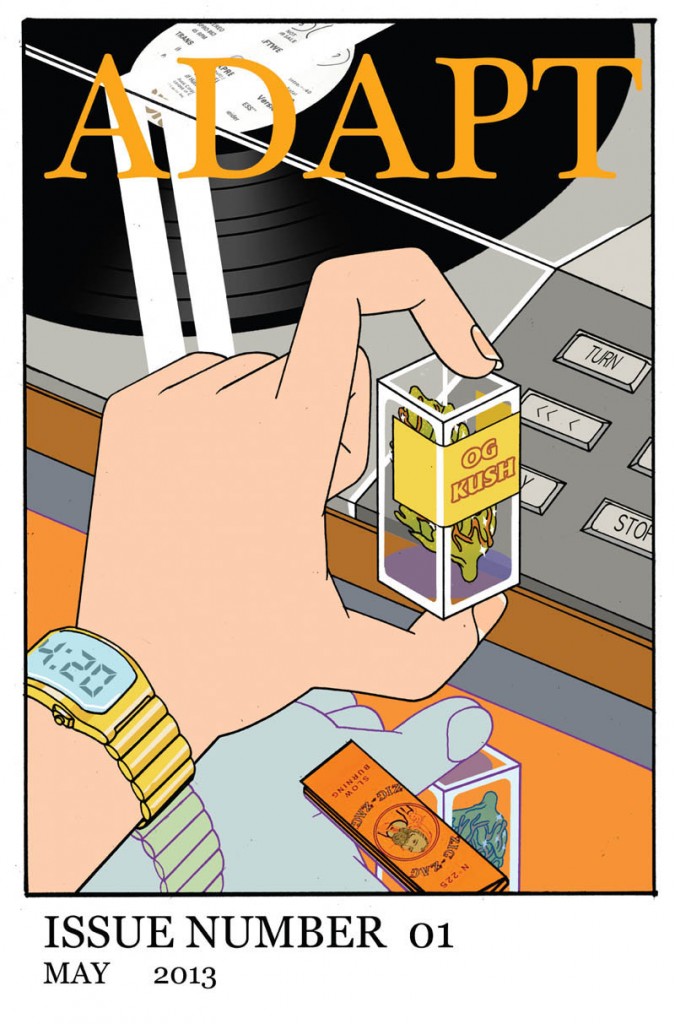 ADAPT #1 by Jonny Negron
Limited to 1000 copies, 24 pages, 15″ x 22.75″ broadsheet newsprint, full color and b&w, $7
Shipping $3 US, $8 INTL, $5 CANADA
Now available to order
A giant sized double feature from the Grandmaster of modern art comics, Jonny Negron.
ADAPT
"Where Are We?" – part 1 of Jonny Negron's sci-fi exploration of alienation in a utopian society. Inspired by Return From The Stars, by Stanislaw Lem.
ADAPT
"Roses From Concrete" – Matt Seneca's essay begins with a quote from Lord Jamar in Ice-T's "The Art of Rap", pulling back the curtain on the secret origin of hip hop. Hip hop was the creation of something from nothing; taking the materials at hand and turning them into instruments. Parallels are drawn between the outlaw artforms and their revolutionary heritage. Accompanied by over two dozen portraits of the greatest rappers in history as illustrated by Jonny Negron, and a 2Pac comic.