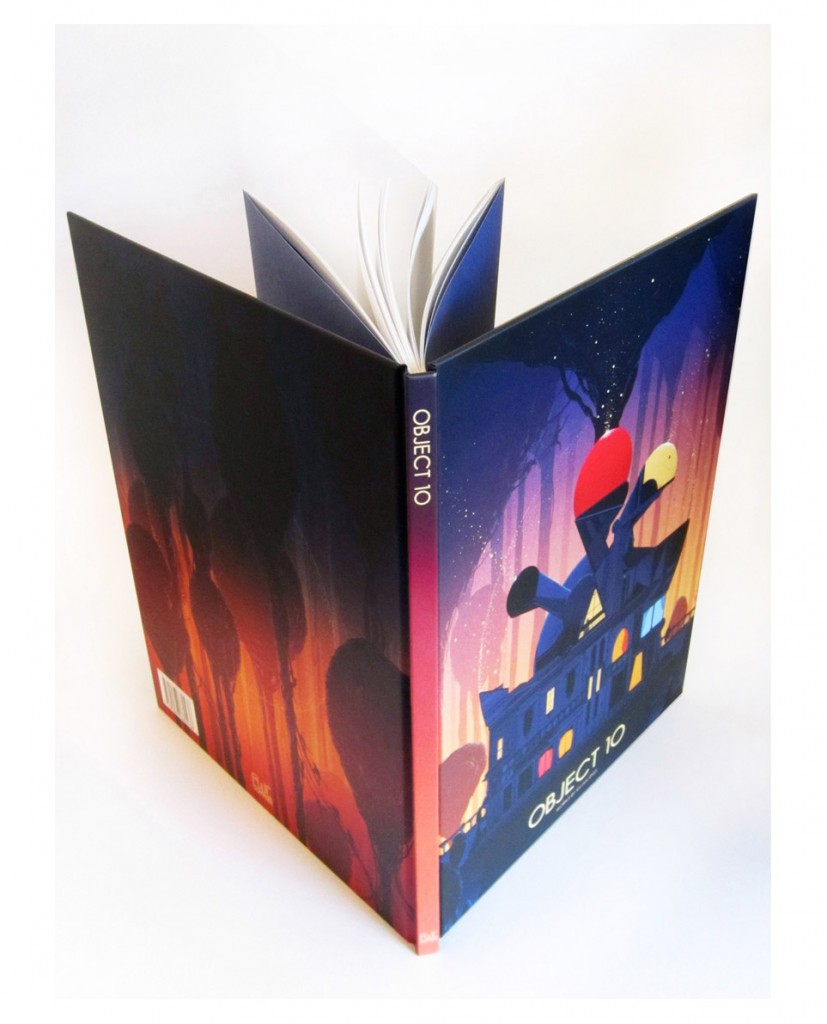 *First Thursday has been moved to Wednesday this month due to the Independence Day holiday.
Established in early 2012, three friends joined forces to expedite the success of their publishing goals. Jason Leivian from Floating World, Zack Soto from Study Group, and Francois Vigneault from Family Style shared their knowledge, pooled their resources, travelled far and wide to form a collective as dangerous as their reputations would suggest – a Press Gang!
One year later we are proud to present four monumental new releases –
Object 10 Works by Kilian Eng. Floating World Comics presents Kilian Eng's second monograph of retro futuristic illustration and graphic design in a gorgeous hardcover edition. Limited edition archival prints will be on display and for sale.
It Will All Hurt by Farel Dalrymple. As regular studygroupcomics.com readers already know, this is one of the coolest science-fantasy adventure comics you will ever read. Printed on bright Golden Age newsprint with risograph covers, IWAH is a weird, sad, silly, and sketchy, fantasy adventure strip with magic and science-fiction and some fighting action. Original art by Farel Dalrymple will be on display and for sale.
Study Group Magazine #2. The second issue of this award winning comics anthology/journal is the perfect accompaniment to Zack Soto's acclaimed comics website.
Titan #1 by Francois Vigneault. 32 pages of duotone Sci-Fi comics glory. When Mngr João da Silva is sent to Homestead Station on the moon of Titan he finds himself caught in the simmering tensions between the geneticly-engineered Titan workers and the Terran management. Original art by Francois will be on display and for sale.
WHO: Farel Dalrymple, Zack Soto, Francois Vigneault
WHAT: Object 10 / It Will All Hurt / StudyGroup Magazine #2 / Titan #1 release party & art exhibit
WHEN: Wednesday July 3, 6-10pm
WHERE: Floating World Comics, 400 NW Couch St.
Artwork will be on display until the end of July.