Save Point is a pixel art exhibition collecting a variety of work from an international group of pixel artists and game developers. Pixel art has been the means by which many of us have explored fantastic worlds, fallen into sinister plots as well as met heroic triumphs and tragic ends. From 8-bit games to visual novels, pixel art has been the bridge between us and bold endless adventures. This exhibit aims to showcase this medium and capture a fragment of the anticipation of adventuring into the unknown.
This show is curated by artist, Sloane Leong.
Artists featured in the show include: Chelsea Saunders, Jake Lawrence, Takashi 'Hermippe' Komiyama, Joanna Krótka, Totto Renna, Eboy, Diego Garcia, Foster Wattles and more!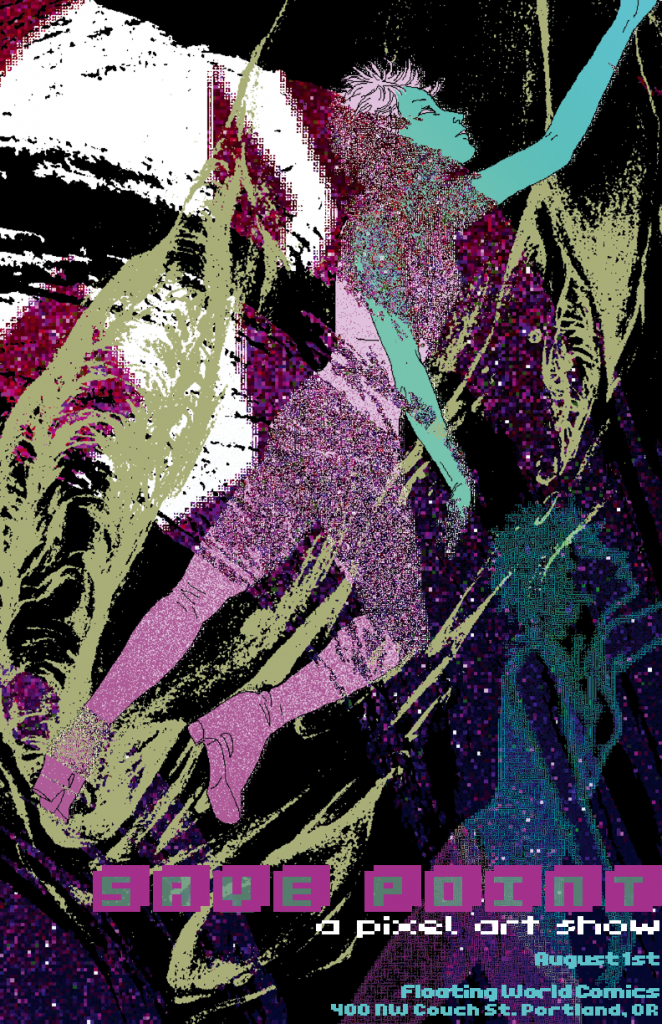 WHO: Sloane Leong and others!
WHAT: A group exhibit of pixel based artwork
WHEN: Thursday August 1, 6-10pm
WHERE: Floating World Comics, 400 NW Couch St
Artwork on display until August 31.