Tony Millionaire is everywhere! Coming this March, the man himself will be appearing at Floating World Comics to sign the brand-monkey-spanking new Sock Monkey Treasury: A "Tony Millionaire's Sock Monkey" Collection on Sunday March 9th from 6-8pm.
For the first time, all twelve of multiple Eisner Award-winner Tony Millionaire's acclaimed Sock Monkey all-ages comic books (1998-2007) are collected under one cover, as well as the full-color graphic novella "Uncle Gabby" full-color illustrated storybook, "The Glass Doorknob", and the only full-length Sock Monkey graphic novel "The Inches Incident." 336 pages are lovingly bound and ready to be devoured by a new generation of readers.
Bring your young reader to Floating World Comic on Sunday, March 9th to get the new book inscribed just for them!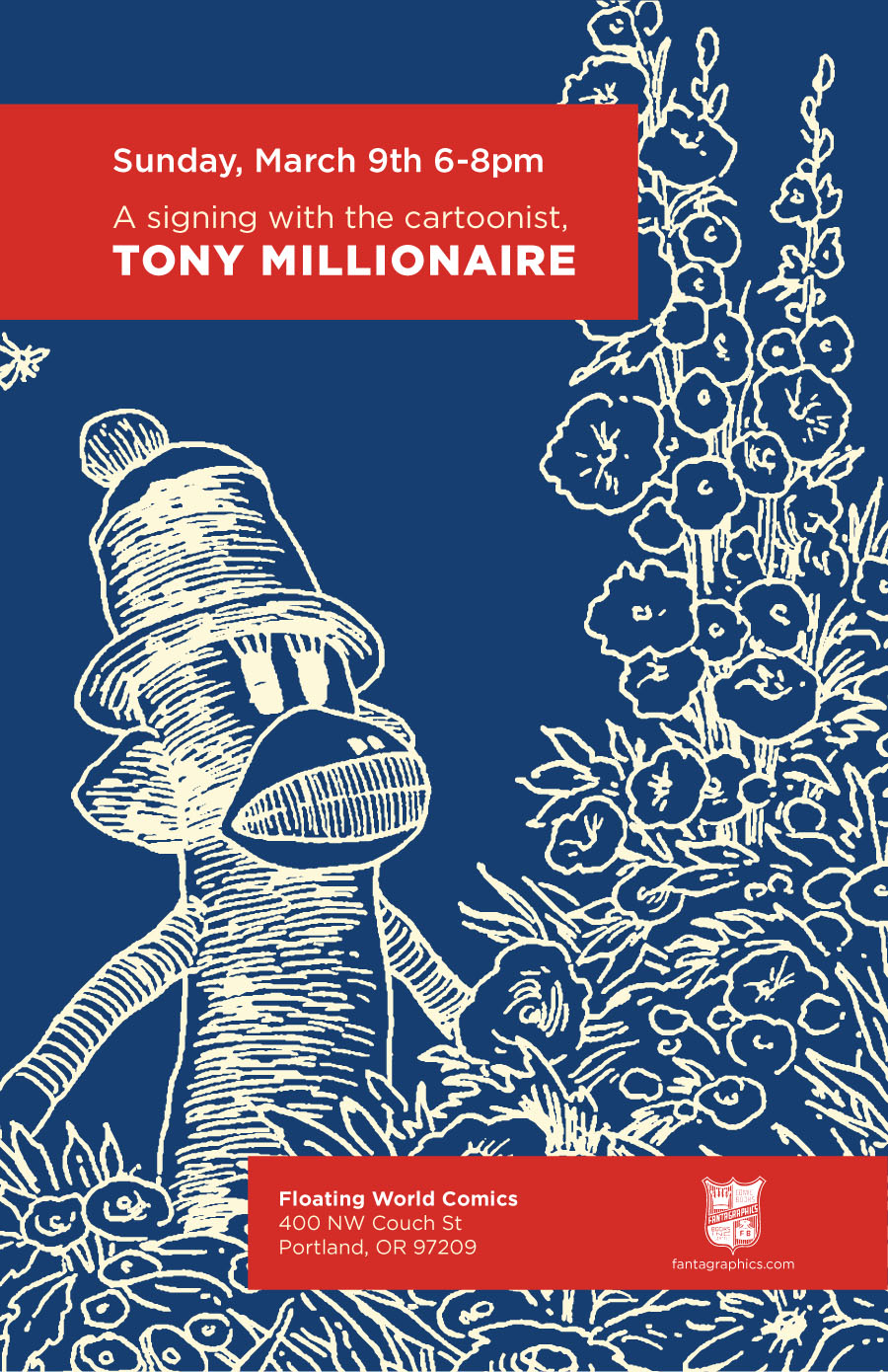 WHO: Tony Millionaire
WHAT: Tony Millionaire's Sock Monkey signing and release party
WHEN: Sunday Mar. 9th, 6-8pm
WHERE: Floating World Comics, 400 NW Couch St
Tags:
Fantagraphics
Tony Millionaire