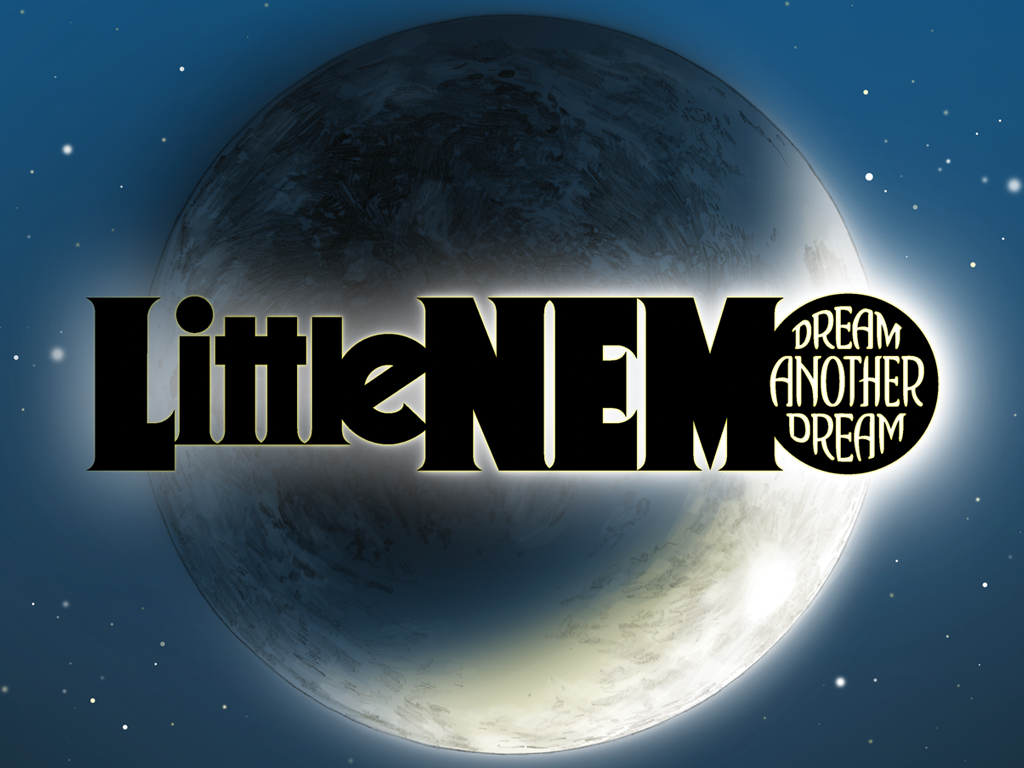 Winsor McCay was perhaps the greatest cartoonist of all time, and the Sunday newspaper strip Little Nemo in Slumberland is his most enduring creation. Detailing the adventures of its titular character in The Land of Wonderful Dreams, the early twentieth century opus is one of the most inventive and visually stunning works of American art. A century later, the comic medium is still racing to keep up with the richness, draftsmanship, imagination, and wonder of McCay's fantastic storytelling and wild Slumberland universe.
In Locust Moon Press' new anthology LITTLE NEMO: DREAM ANOTHER DREAM, many of the world's finest cartoonists have paid tribute to the master and his masterpiece by creating new Little Nemo strips, following their own voices down paths lit by McCay. Contributors include Paul Pope, JH Williams III, Bill Sienkiewicz, David Mack, Carla Speed McNeil, Charles Vess, Peter Bagge, Dean Haspiel, Farel Dalrymple, Marc Hempel, Nate Powell, P. Craig Russell, Jeremy Bastian, Jim Rugg, Ron Wimberly, Scott Morse, David Petersen, J.G. Jones, Mike Allred, Dean Motter, Yuko Shimizu, Roger Langridge, and Mark Buckingham, among many others.
Published in the fall of 2014 as a hardcover book at the full size of the original Little Nemo broadsheet pages (16″ x 21″), this book will celebrate McCay's endless legacy, chart his influence on generations of modern cartoonists, and most of all shine a light back on an artist who has given his art form so much, and whose work should be more widely known.
This is a love song for Winsor McCay, Little Nemo, and the limitless possibilities of comics. Join artists Craig Thompson and Farel Dalrymple on Thursday Feb. 5th for an art exhibit and get copies of this beautiful book signed. We will also have exclusive giclee prints of Craig and Farel's pages for sale. We'll have over a dozen original pages from the book on display from artists including: David Mack, Cole Closser, Alexis Ziritt, Dave Bullock, Aaron Conley, Mark Mariano, Daniel Elisi, Benjamin Marra, Tom Scioli, Weshoyot Alvitre, JG Jones, Dave Chisholm, Ron Wimberly and Jeffro Kilpatrick!
WHO: Craig Thompson and Farel Dalrymple
WHAT: Little Nemo: Dream Another Dream release party and signing
WHEN: Feb. 5th, 6-10pm. Craig Thompson will be signing from 8-9pm only.
WHERE: Floating World Comics, 400 NW Couch St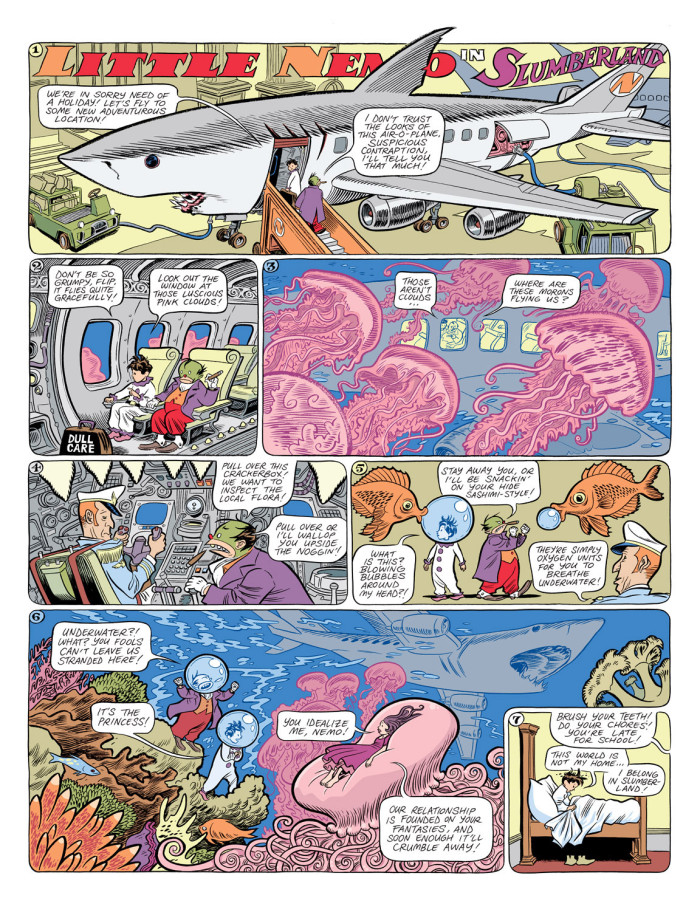 (art by Craig Thompson)