Big ups to Drew at PsiloDesign and all the local artists who are making it happen! I'll be your dj tonight between sets and doing the dance party thing after the bands around midnight. They're gonna have wall sized blow ups of art from the book for everyone to color. Bands start at 9pm. It all goes to a good cause. Come out to ACME tonight!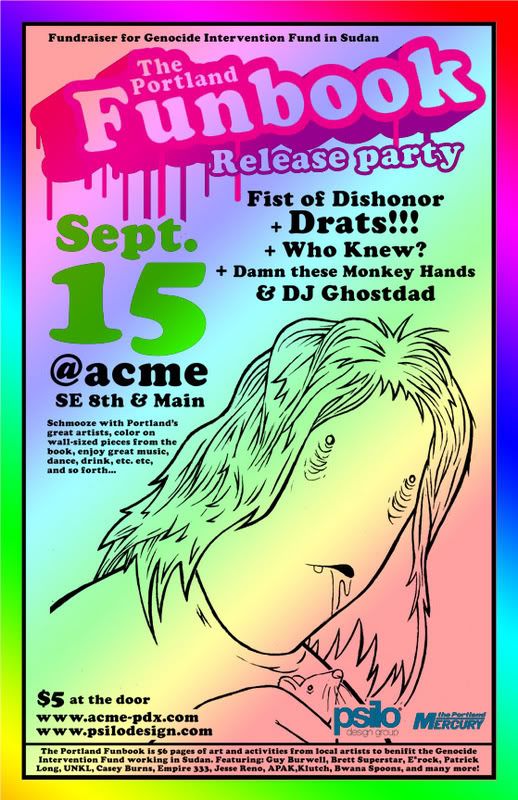 YEEEAAAHHH!!!
40 artists later the book is done. we've printed 4,000
copies of the Portland Funbook and it'll be yours for
the taking on Sept. 15 at acme. FREE
And to celebrate its release we will party. Sept. 15
at the ACME, we will throw down!!! we've got some
awesome bands, fun activities, and GIANT pictures to
color. it's a fudraiser for the genocide intervention
fund and it'll be awesome. $5 donation to GIF to get
in and loads of fun past the door. It'll be a party
for reaalll!!
Minh and I will be wearing our Gore Shreik tshirts so
say hi, I'd love to meet some of you who I've only
spoke with via email,
!!!,
Drew Marshall
Psilo Design Group