Just checked the mail and was delighted to see a package from Finland! Enclosed were the two latest edtitions of GLOMP a fantastic Finnish comix anthology that was previously imported by TOP SHELF.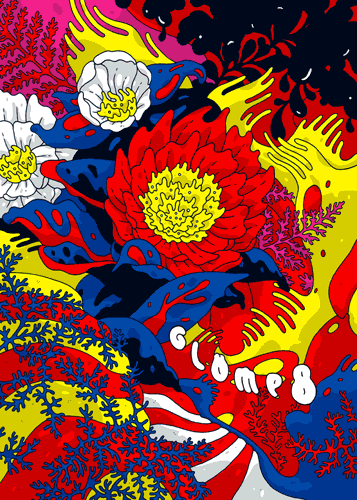 GLOMP 8 looks to be heavily influenced by Kramer's Ergot 4, lots of crayons and magic markers, even the paper stock looks identical. Take a look…

INERTIA by Janne Tervamaki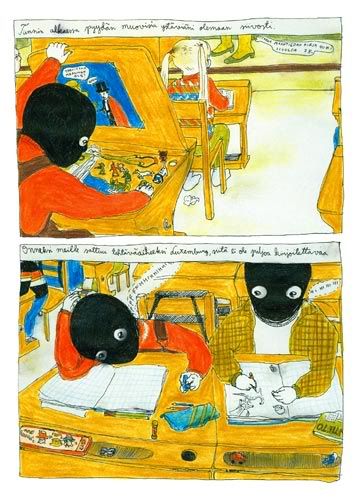 IMAGE OF GOD by Amanda Vahamaki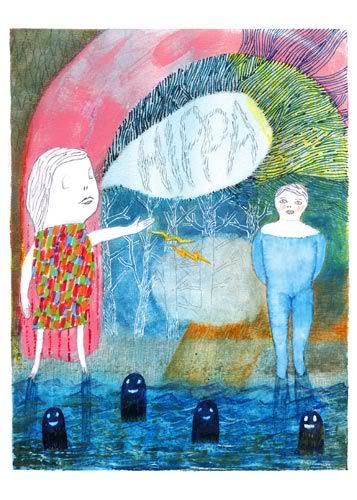 YOU'RE IT by Pauliina Makela
232 pages of new Finnish comics in full colour featuring Sami Aho, Benjamin Bergman, Roope Eronen, Jyrki Heikkinen, Ina Kallis, Anna-Kaisa Laine, Jan Konsin, Jarno Latva-Nikkola, Ville Loponen, Piirustuskerho, Hanneriina Moisseinen, Tommi Musturi, Jyrki Nissinen, Henna Raitala, Katri Sipil, Janne Tervam, Jari Vaara. Limited Edition of 800. $26.