Yum… this cover is amazing. Is this that guy… oh yeah… Josh Petherick! What's inside? 10 full color pages or art and interview with Mr. Petherick. Oh my!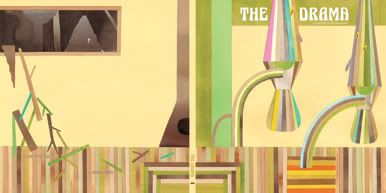 What else? The toy kitchen of the 50's, music reviews: Acid Mothers Temple vs. John Coltrane, Celtic Frost vs. Scott Walker, book reviews: Kramer's Ergot 6, Gore… I know those guys!
Hmm… different paper stock in the back… COMICS! Tom Kaczynski, Matthew Thurber, Brian Ralph, Ron Rege Jr., Marc Bell, Steak Mtn., Zack Soto, and more. Much much more!
Only $6!