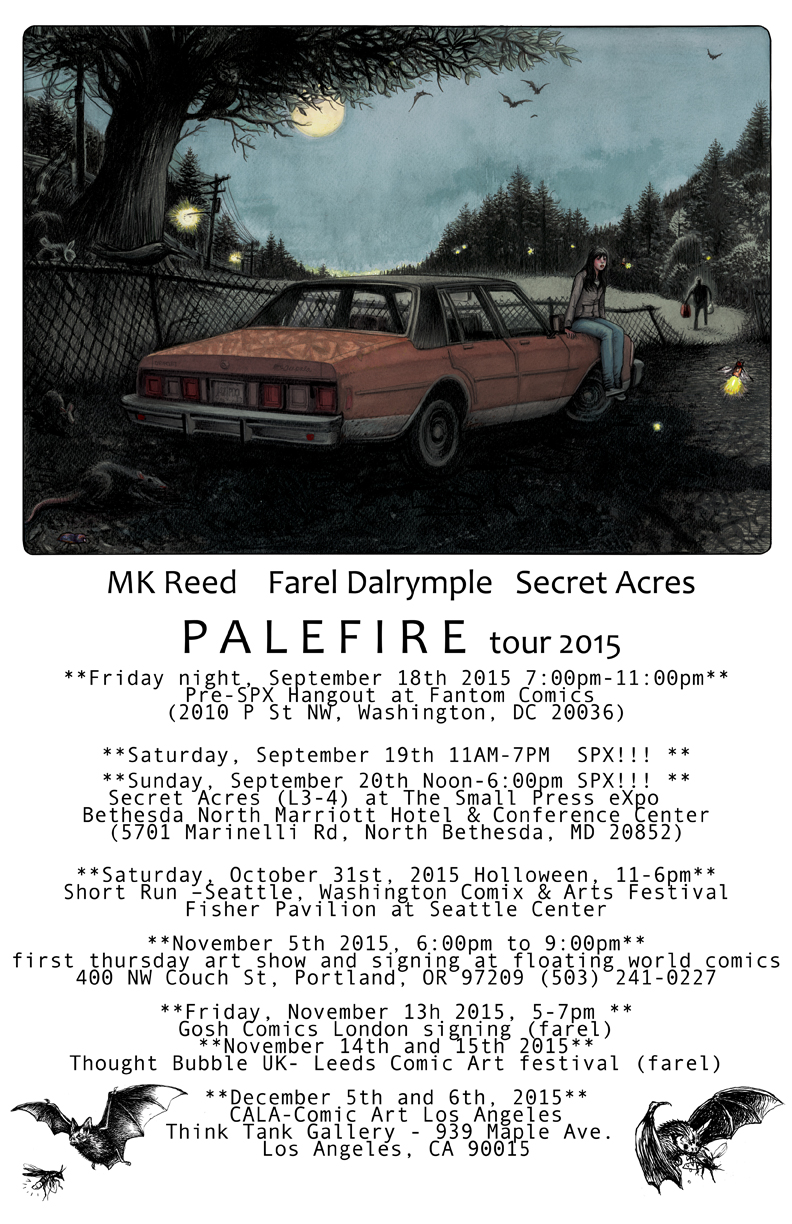 This November First Thursday we're excited to host a release party for PALEFIRE by MK Reed and Farel Dalrymple. The party will also double as an ISLAND celebration with Brandon Graham and a host of artists who have contributed to the exciting new anthology from Image Comics. We'll have original art on display from both books and artists will be on hand to sign copies of their new books.
Everyone hates Darren, the firebug, the bad boy trouble follows everywhere. Alison finds a warmth to Darren, a spark everyone's missing. When you're not a girl and not yet a woman, the last thing you want is advice. The road to hell may be paved with good intentions, but everyone deserves a second chance—even if it goes up in flames.
ISLAND #4 introduces a new chapter of FAREL DALRYMPLE's Pop Gun War.
WHO: Farel Dalrymple, MK Reed, Brandon Graham, Simon Roy, Amy Clare, Tessa Black, Robin Bougie and Robin McConnell
WHAT: Palefire & Island #4 release party and exhibit
WHEN: November 5th, 6-9pm
WHERE: Floating World Comics, 400 NW Couch St
"Gorgeous and moving. Dalrymple's cartooning sings and Reed has the best ear for dialog in comics." Hope Larson, author of Chiggers and illustrator of A Wrinkle in Time: The Graphic Novel.