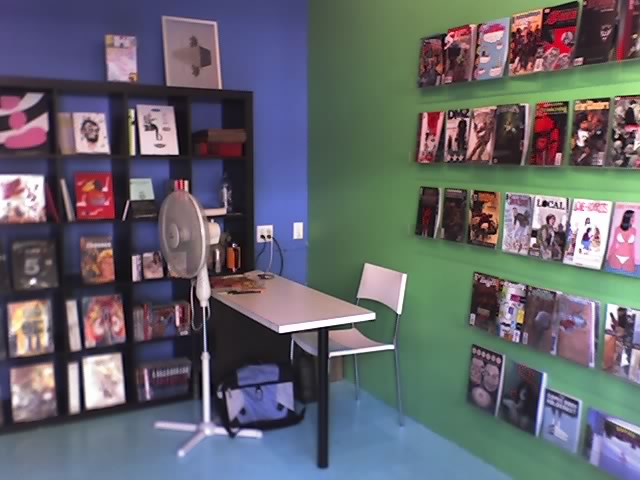 The original Floating World Comics location opened in 2006, a tiny 100 square foot space with enough room for 6 fixtures and a small desk. Our slogan was 'Art Design Cult Culture'. Bewildered customers came in every day, wondering why there was a comic shop in this strange location under the freeway and how we crammed such a nice selection into a few shelves. We outgrew the space after five months and moved into the Goldsmith Building.
Since then we've hosted over a hundred First Thursday events, published over 40 books and comics, organized comic shows and animation festivals. Most importantly, we have become a part of Portland's art and comics community and made so many friends along the way.
I never celebrated previous anniversaries because I simply forgot each year until after it had passed. But we couldn't miss this one, so we're throwing a party to thank everyone for 10 wonderful years!
Thursday August 18, 11am-8pm
Sidewalk sale – comics and books by the pound, $1 per lb! (1lb is approximately 3 comics)
Book signings with local creators Cathy Camper, Zack Soto, Lark Pien, Jennifer Parks, Farel Dalrymple and Ian Chachere!
Raffle prizes!
A new Floating World t-shirt designed by Dreem Street!
Book signing schedule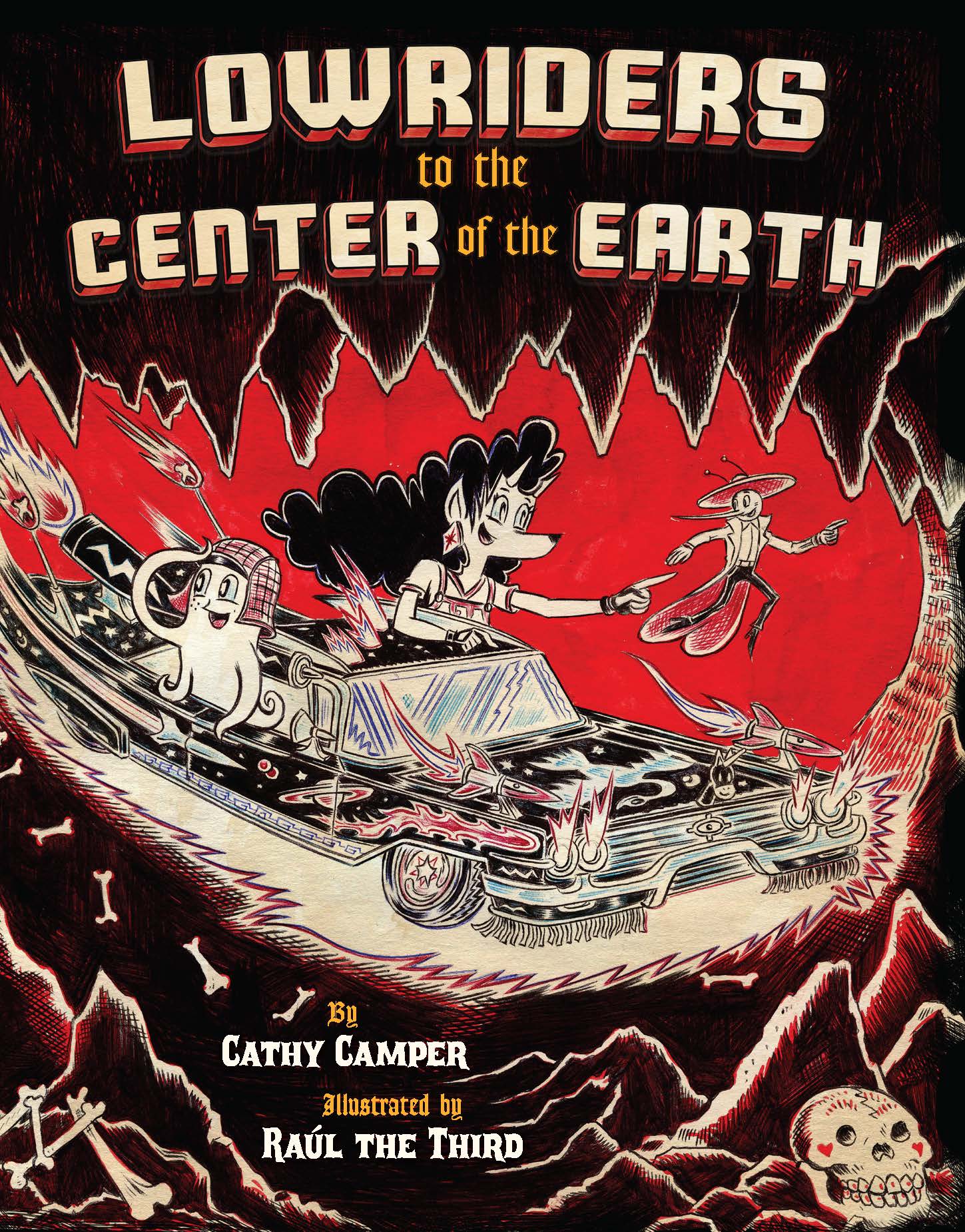 4-6pm: Lowriders to the Center of the Earth signing with Cathy Camper.
The lovable trio from the acclaimed Lowriders in Space are back! Lupe Impala, Elirio Malaria, and El Chavo Octopus are living their dream at last. They're the proud owners of their very own garage. But when their beloved cat Genie goes missing, they need to do everything they can to find him. Little do they know the trail will lead them to the realm of Mictlantecuhtli, the Aztec god of the Underworld, who is keeping Genie prisoner! With cool Spanish phrases on every page, a glossary of terms, and an action-packed plot that sneaks in science as well as Aztec lore, Lowriders to the Center of the Earth is a linguistic and visual delight. ¡Que suave!
Cathy Camper is the author of Lowriders in Space, and Lowriders to the Center of the Earth, with a third Lowriders volume in the works. She has a forthcoming picture book, Ten Ways to Hear Snow, and is the creator of Bugs Before Time: Prehistoric Insects and Their Relatives. Her work has also been featured in Simple Times: Crafts for Poor People, by Amy Sedaris. She is a graduate of VONA/Voices writing workshops for people of color in Berkeley, California. Cathy's a librarian in Portland, Oregon, where she does outreach to schools and kids in grades K-12.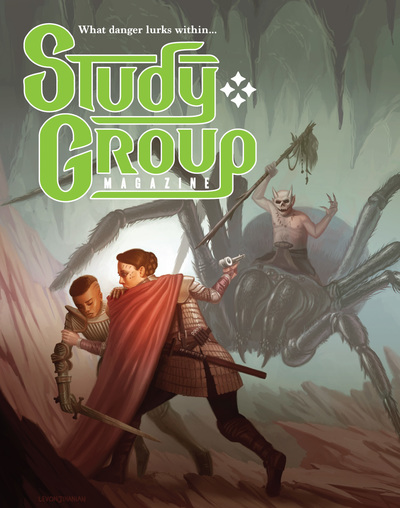 6-8pm: Study Group Magazine #4 release party and signing with Zack Soto, Lark Pien, Jennifer Parks, Farel Dalrymple and Ian Chachere.
**100 page mega-issue!**
Adventure calls in this massive tribute to all things fearless and fantastic! Featuring work by Farel Dalrymple, Ed Wheelan, Lark Pien, Noah Van Sciver, Andrea Kalfas, Ian Chachere, Dylan Horrocks, and many more! Includes comics, art, articles, interviews, and a playable board game! Cover art by Levon Jihanian.
100 oversized pages on 3 different paper stocks.
In addition to the magazine, the exclusive limited edition Deluxe Edition includes a playable Danger Country RPG by Levon Jihanian (Over the Garden Wall) and a functional GM screen with art by Benjamin Marra (Terror Assaulter OMWOT) and Zack Soto (Secret Voice)!