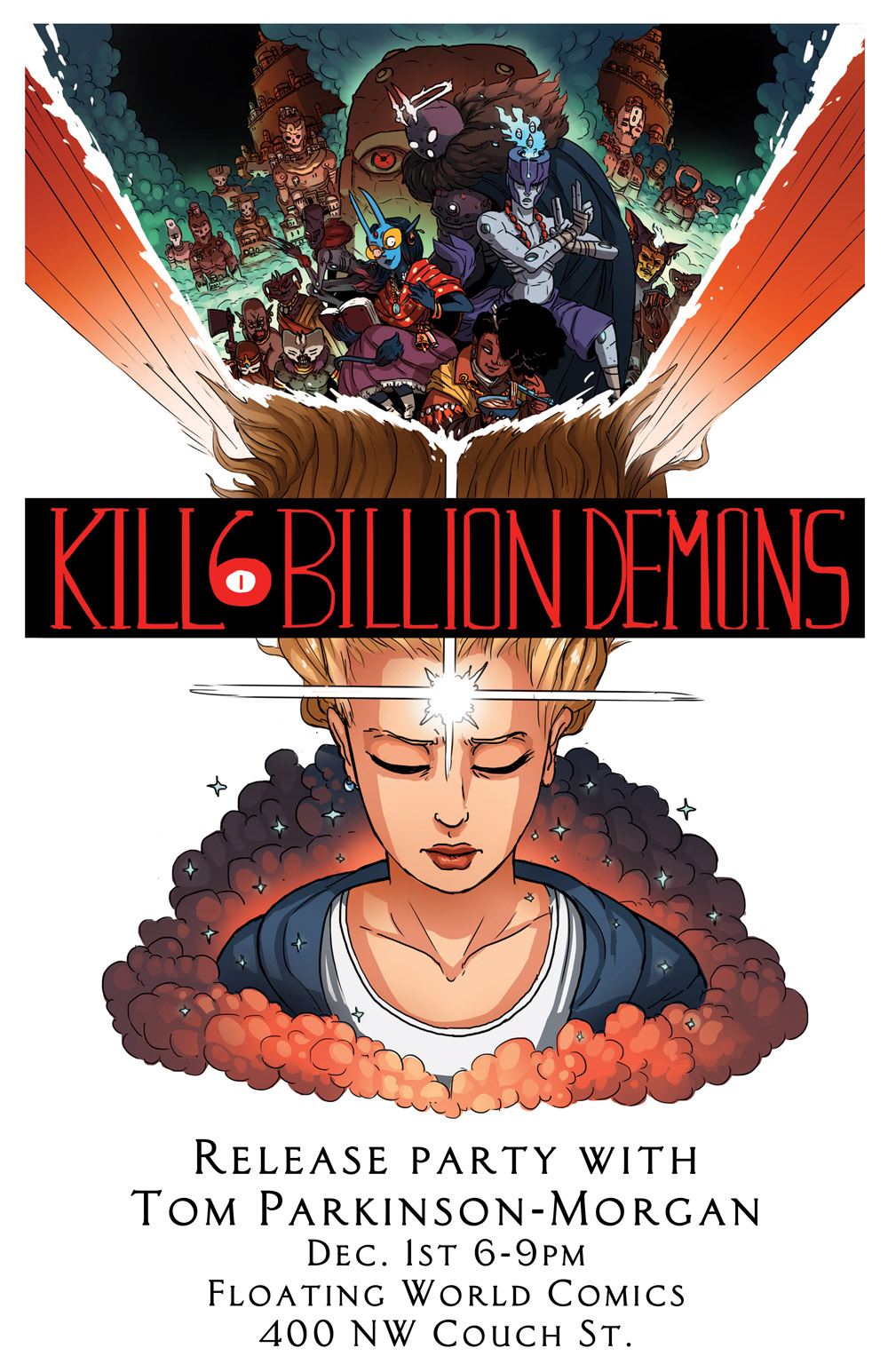 In this first collected volume of the webcomic, Kill Six Billion Demons, totally average sorority sister Allison Ruth is unwittingly given the keys to all creation and plucked from her dorm room to Throne, the ancient city at the center of the multiverse. Now she must ally with slang-talking devils and kung-fu angels in an epic bid to save her boyfriend from the clutches of the seven evil kings that rule the cosmos.
The artist will have a gallery of exclusive prints on display and for sale during the event.
WHO: Tom Parkinson-Morgan
WHAT: Kill Six Billion Demons release party
WHEN: Thursday December 1st, 6-9pm
WHERE: Floating World Comics, 400 NW Couch St.
Tom Parkinson-Morgan currently resides in Southeast Portland where he draws the webcomic Kill Six Billion Demons. Though born in England, he grew up in California and has recently returned from a two-year teaching stint in Japan to become a full time comic artist and coffee addict.
"This is a project that just gives and gives, and never fails to up the ante." —The Werd
"Warning: this sumptuous, demon-filled webcomic may break your brain." —iO9
"Each page is a tour de force of psychedelic imagery." —The Webcomics Review