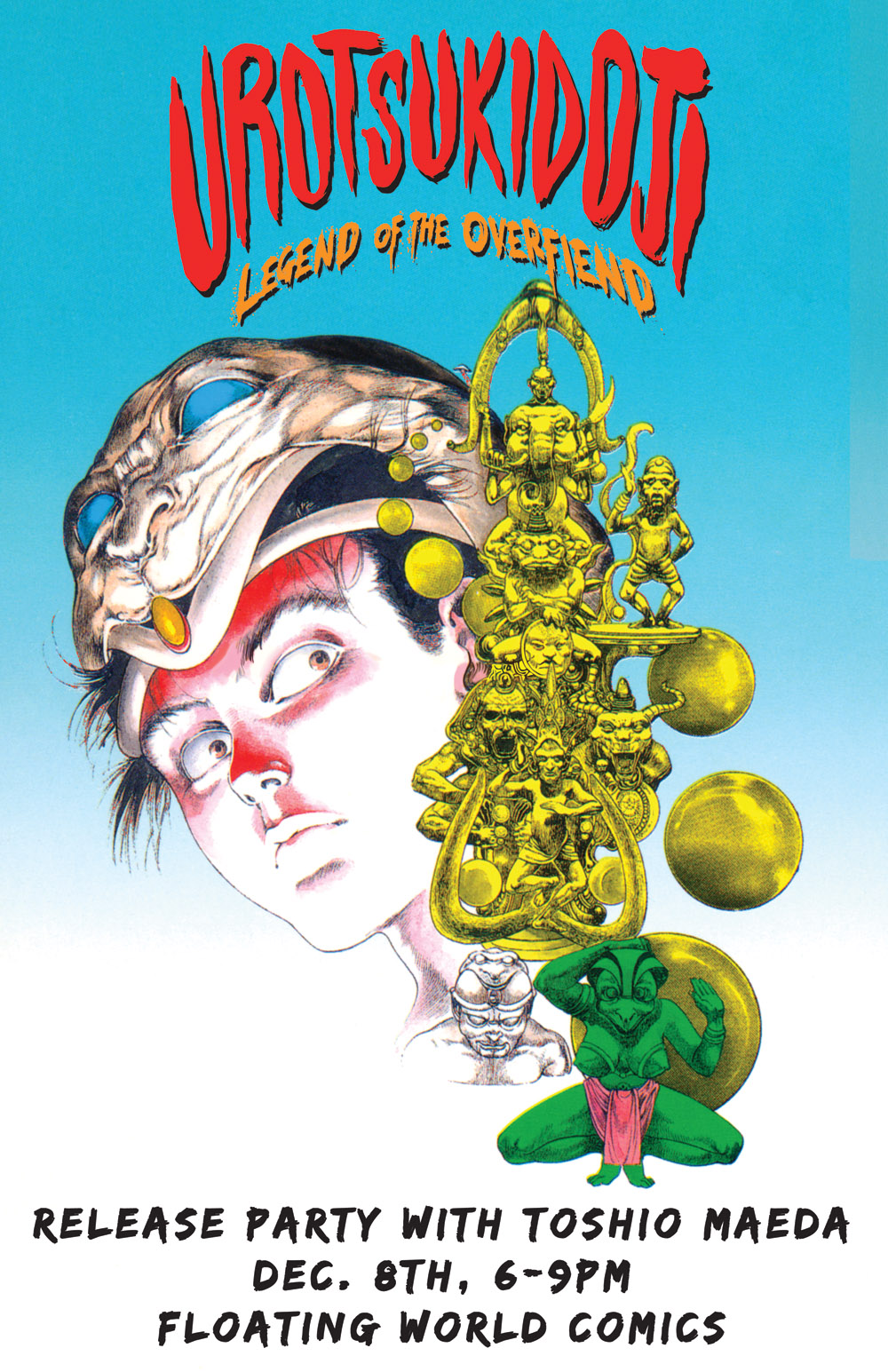 FAKKU is pleased to announce our release of the classic erotic manga Urotsukidoji: Legend of the Overfiend by Toshio Maeda. Like all FAKKU releases, Urotsukidoji is made with the original, untouched art. For the worldwide release of this book, we created a re-mastered edition alongside Toshio Maeda. The first of four volumes is available for the first time at the Floating World opening where you can meet Maeda himself! The event is co-sponsored by the CBLDF and Tim Goodyear will host a Q&A with the legendary artist, Toshio Maeda.
Urotsukidoji follows the story of Nagumo, a boy who unknowingly contains the god of the demon realm, Urotsukidoji within him. His power is sought after by demons both good and nefarious, but Nagumo is clueless as he deals with puberty. Both the anime and manga have a cult following internationally, known for their dark humor and beautiful, lewd ink illustrations.
Exhibit will contain mature content.
WHO: Toshio Maeda
WHAT: Urotsukidoji release party and exhibit
WHEN: Thursday Dec. 8th, 6-9pm
WHERE: Floating World Comics, 400 NW Couch St.
Toshio Maeda is the proclaimed "tentacle master" of erotic manga. Aside from Urotsukidoji, Maeda is known for several series, most notably La Blue Girl, and Adventure Kid. Recognized internationally, Maeda has made a significant mark on expanding the erotic genre.
FAKKU is the largest hentai website in the United States began publishing hentai manga two years ago under its manga imprint FAKKU Books. To date FAKKU has released 29 books and continues to release three monthly magazines digitally.