Feb. 2 – RESIST! Distribution Party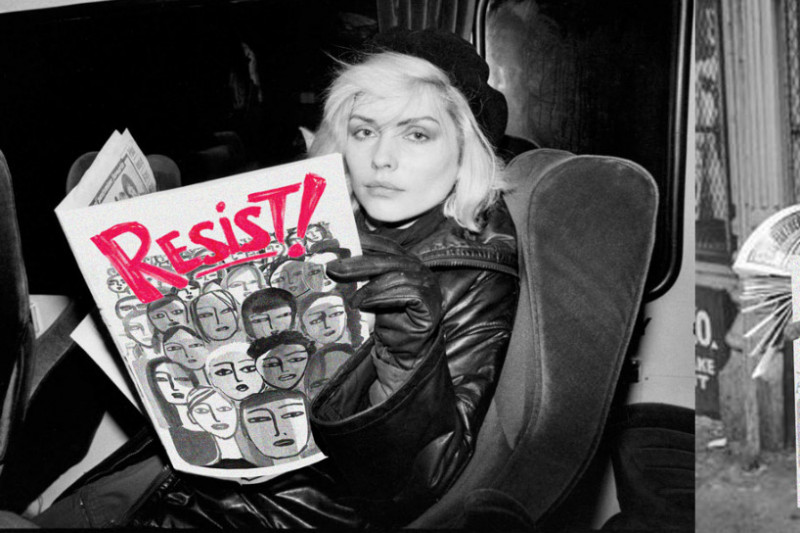 We are bringing 5,000 copies of the RESIST! newspaper published by Gabe Fowler and Desert Island Comics to Portland. This all-women issue is on the theme of political resistance to the forces of intolerance. 30,000 copies will be distributed for free on Inauguration Day, January 20, 2017, in Washington D.C. Further distribution will occur at the Women's March on January 21st and throughout the United States. Resist! is guest-edited by Françoise Mouly, art editor of The New Yorker, and writer Nadja Spiegelman.
Help us distribute Resist!
On February First Thursday instead of the normal gallery exhibit, we invite you to come and pick up a bundle of free newspapers to drop off at different spots in your neighborhood: coffee shops, records stores, public transit locations, and public buildings. By crowdsourcing the distribution this way we can get more papers spread out far and wide.
We have also set up a fundraiser to help cover the $1000 cost of printing and shipping 5,000 copies of the paper – https://www.gofundme.com/resist-portland-distribution
The gallery wall will be left open if you want to bring posters or artwork for us to exhibit for the evening. Bring zines or books you'd like to share or swap with others. Our community is full of ideas that can be organized into action. Lets meet and discuss creative projects for the future.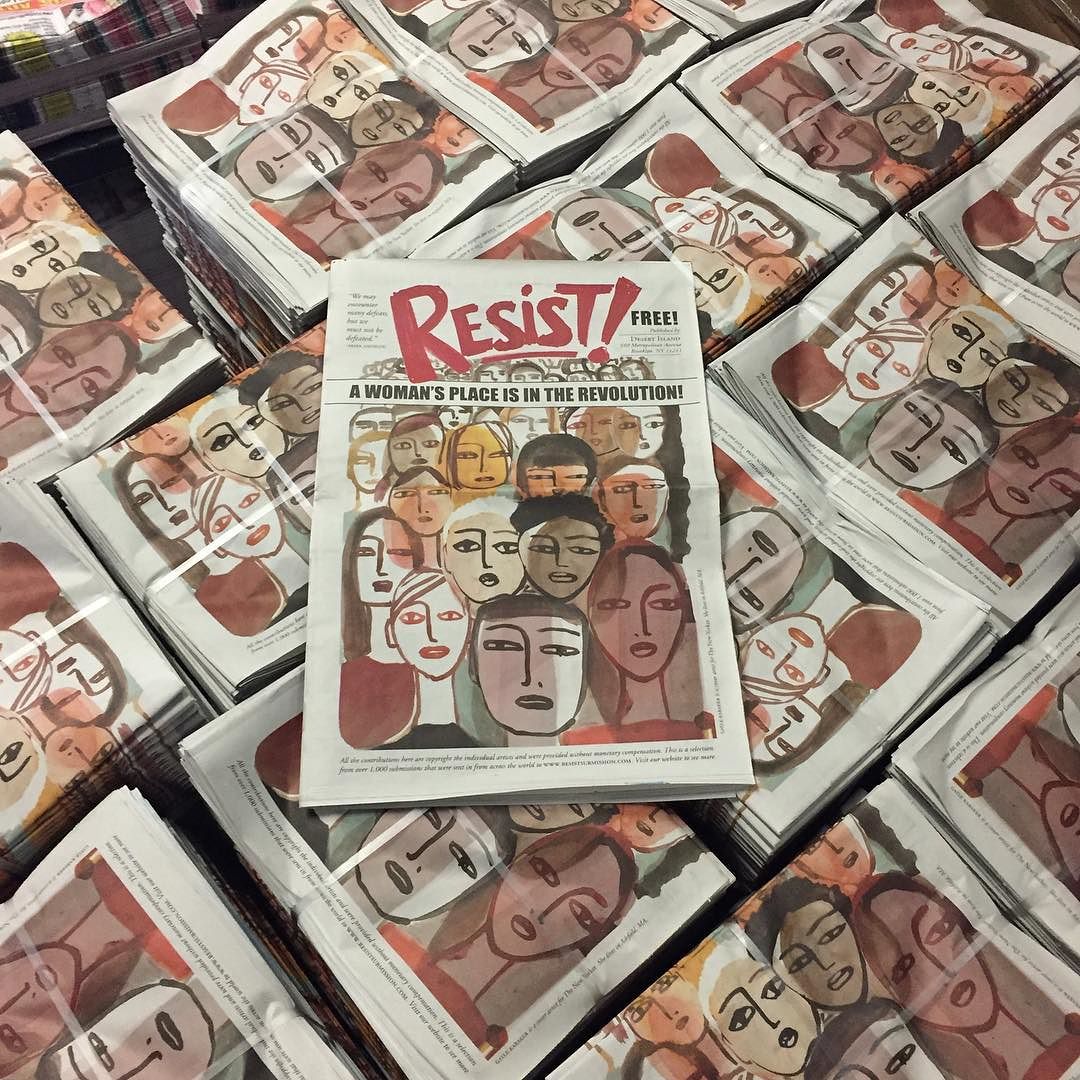 WHO: You and your community
WHAT: RESIST! Distribution Party
WHEN: Feb. 2, 6-9pm
WHERE: Floating World Comics, 400 NW Couch St.
"Here's How Women Artists Are Reacting to a Donald Trump Presidency" – NY Mag, 12/21/16
"Women Artists Have a Strong Message for Ivanka and Donald Trump" – NY Times, 12/23/16