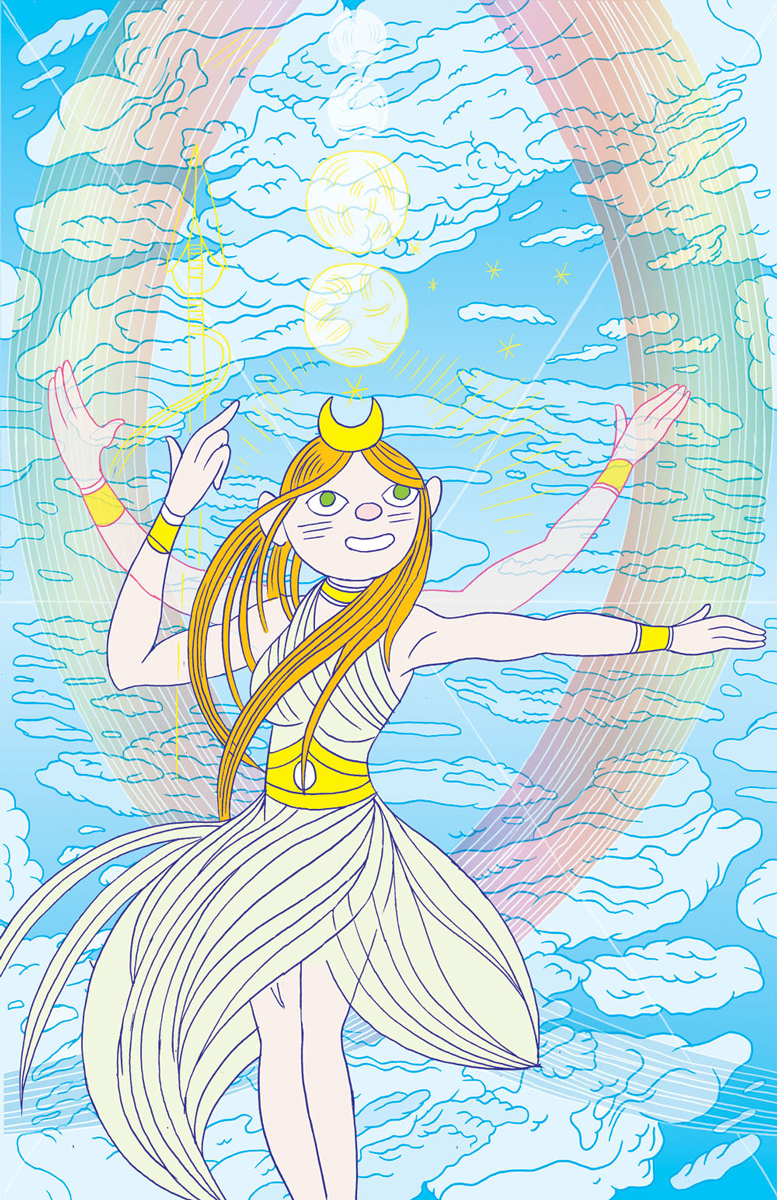 What Parsifal Saw collects work produced by artist Ron Regé, Jr. following the release of 2012's acclaimed opus, The Cartoon Utopia (which is being re-released in paperback this season). Regé's interest in esoteric ideas and spirituality has permeated into all aspects of his work, as highlighted by "Cosmogenesis," his adaptation of selections from the writings of 19th century occultist Helena Petrovna Blavatsky. "Cosmogenesis" concerns the magical, alchemical, ancient, and mysterious ideas that strongly influenced The Cartoon Utopia as well. Regé's work continues to a cosmic consciousness, psychedelia, outsider rawness, and pure cartoonish joy.
WHO: Ron Regé Jr.
WHAT: What Parsifal Saw book signing and art exhibit
WHEN: April 6, 6-9pm
WHERE: Floating World Comics, 400 NW Couch St.
Bio info:
Ron Regé, Jr. is a cartoonist and musician from Plymouth, Massachusetts. He currently plays drums in the Los Angeles-based band Lavender Diamond. Regé began publishing his own minicomics while attending Massachusetts College of Art in 1988. He has since been published by Highwater Books, Fantagraphics, Buenaventura Press, McSweeney's, and Drawn & Quarterly.
"Ron Regé is one of a handful of cartoonists in the history of the medium to not only reinvent comics to suit his own idiosyncratic impulses and inspirations as an artist, but to also imbue it with his own peculiar, ever-changing emotional energy. To me, he is unquestionably one of 'the greats.'" – Chris Ware