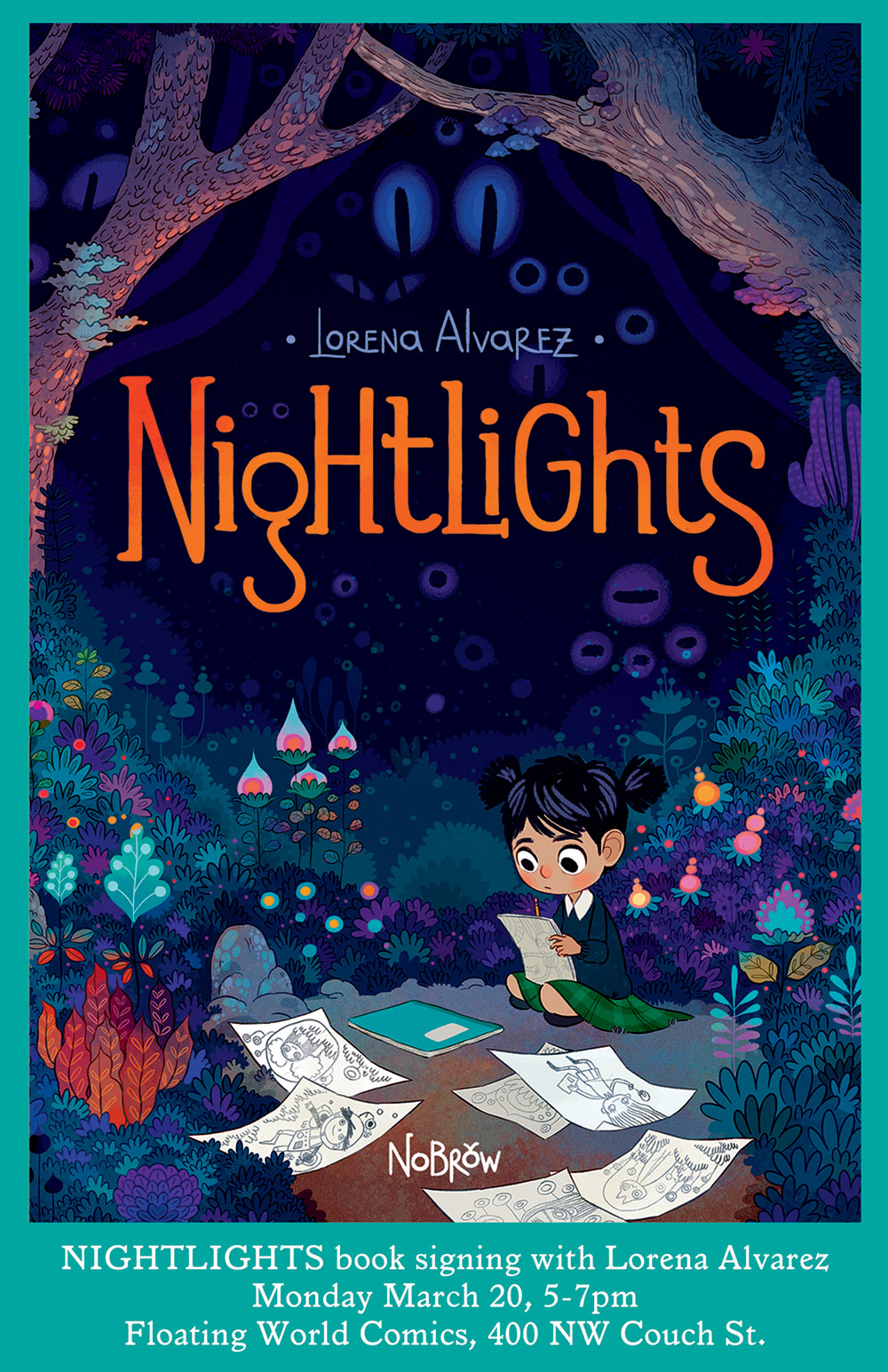 This March, we are proud to host a book signing with Colombian artist Lorena Alvarez for her new all ages book, Nightlights.
Every night, tiny stars appear out of the darkness in a little girl's bedroom. Sandy catches them and creates wonderful creatures to play with until she falls asleep, and in the morning brings them back to life in the whimsical drawings that cover her room. One day, a mysterious pale girl called Morfie appears at school and is fascinated by Sandy's drawings in a way that no one else has been before. But there is a price to pay for this
new friendship …
Nightlights is a beautiful story about fear, insecurity, and creativity, from the enchanting imagination of Lorena Gomez.
WHO: Lorena Alvarez
WHAT: Nightlights book release and signing
WHEN: Monday, March 20, 5-7pm
WHERE: Floating World Comics, 400 NW Couch St.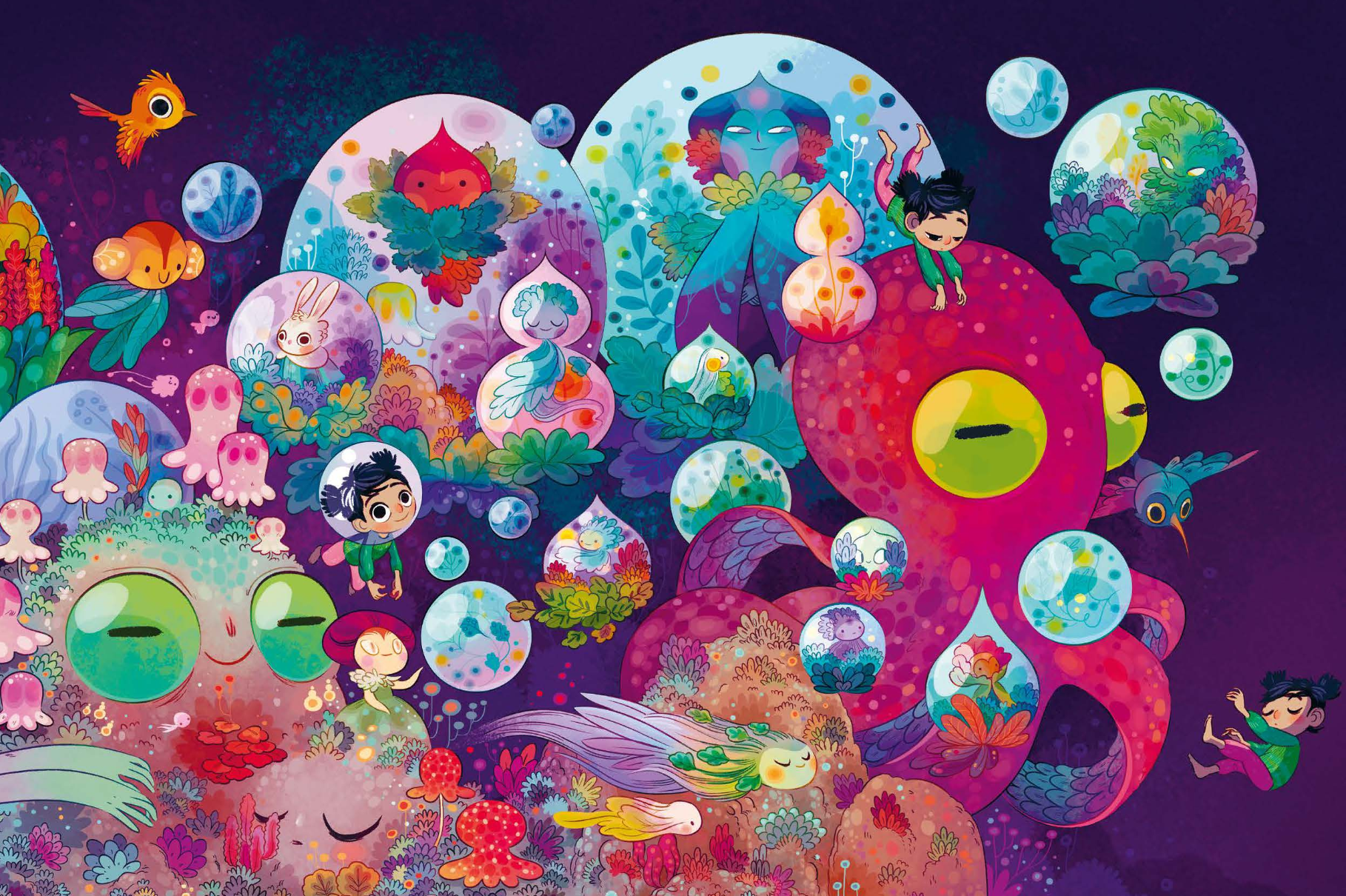 A JUNIOR LIBRARY GUILD SELECTION
"A winner."
–Kirkus Reviews, STARRED REVIEW
"Colombian illustrator Alvarez has achieved something special and unforgettable with her first authorial
outing."
–The Bulletin of the Center for Children's Books, STARRED REVIEW
About the Author
Lorena Alvarez was born and raised in Bogota, and studied Graphic Design and Arts at the Universidad Nacional de Colombia. She has illustrated for Puffin Books, Faber & Faber, Usborne Books, Parragon, Boom! Studios, Nickelodeon and Disney. Since 2008, she has been part of "La Procesion Puppet Club", an experimental puppetry group of illustrators and visual artists.