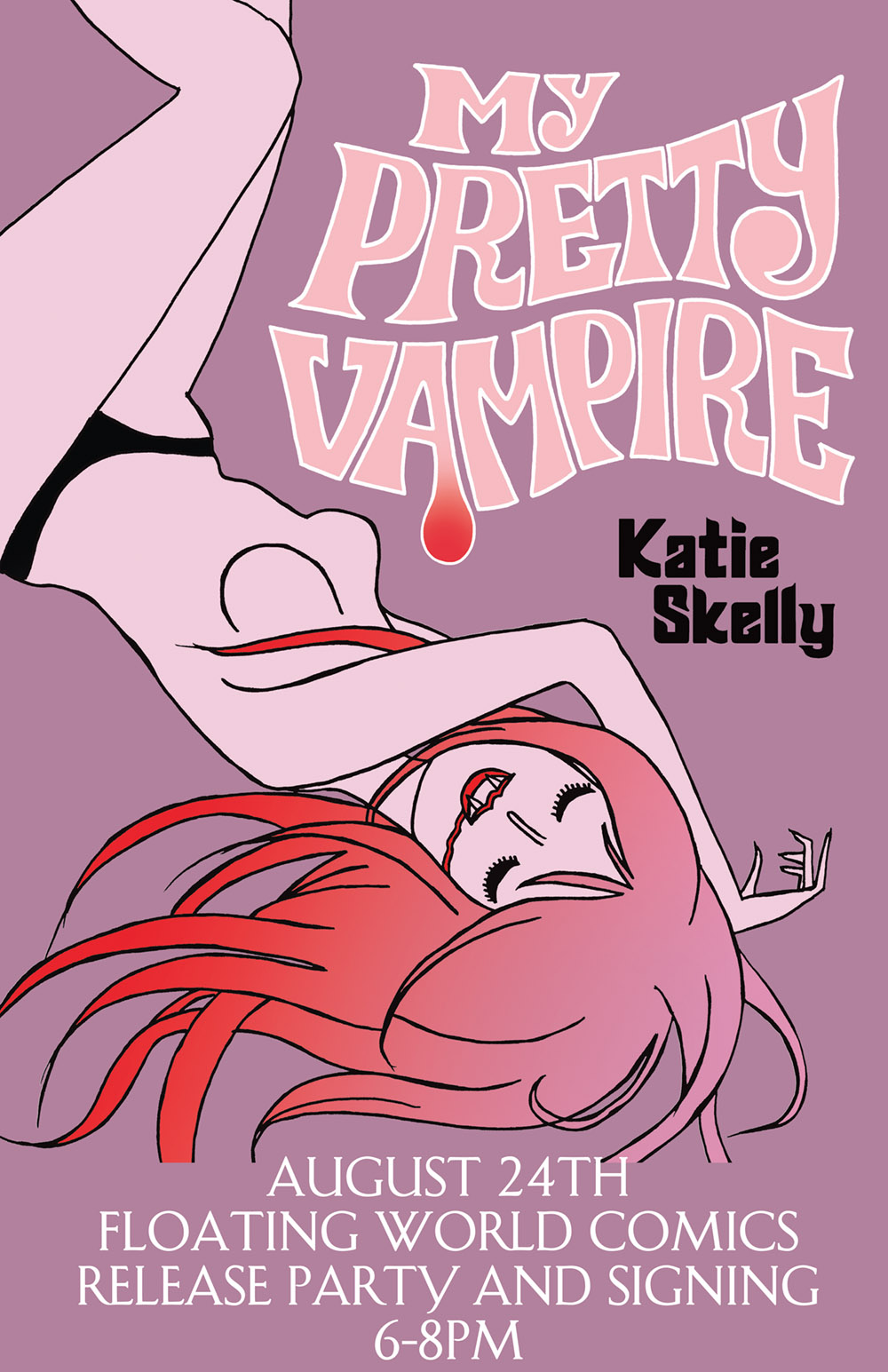 Clover is a Bardot-esque blonde who dreams of the (now dead) girl she once was before becoming a fanged bloodsucker. She is being kept prisoner by her brother, Marcel, who fears Clover will be hunted by the outside world. Clover's curiosity, however, will not be suppressed: impetuous, sensual, strong-willed, and fearless, she plans her escape. Katie Skelly will be in store signing copies!
Katie Skelly is a cartoonist who lives and works in Brooklyn, New York. Her previous comics include Nurse Nurse, and Operation Margarine. My Pretty Vampire is a sexy, sophisticated horror romp that heralds author Katie Skelly as a powerful voice in comics.
Floating World will host a book release party and signing with the author, on August 24th from 6 to 8 pm.
WHO: Katie Skelly
WHAT: My Pretty Vampire: Release party and signing
WHEN: August 24th, 6-8pm
WHERE: Floating World Comics, 400 NW Couch St.
Tags:
Fantagraphics
Katie Skelly
My Pretty Vampire