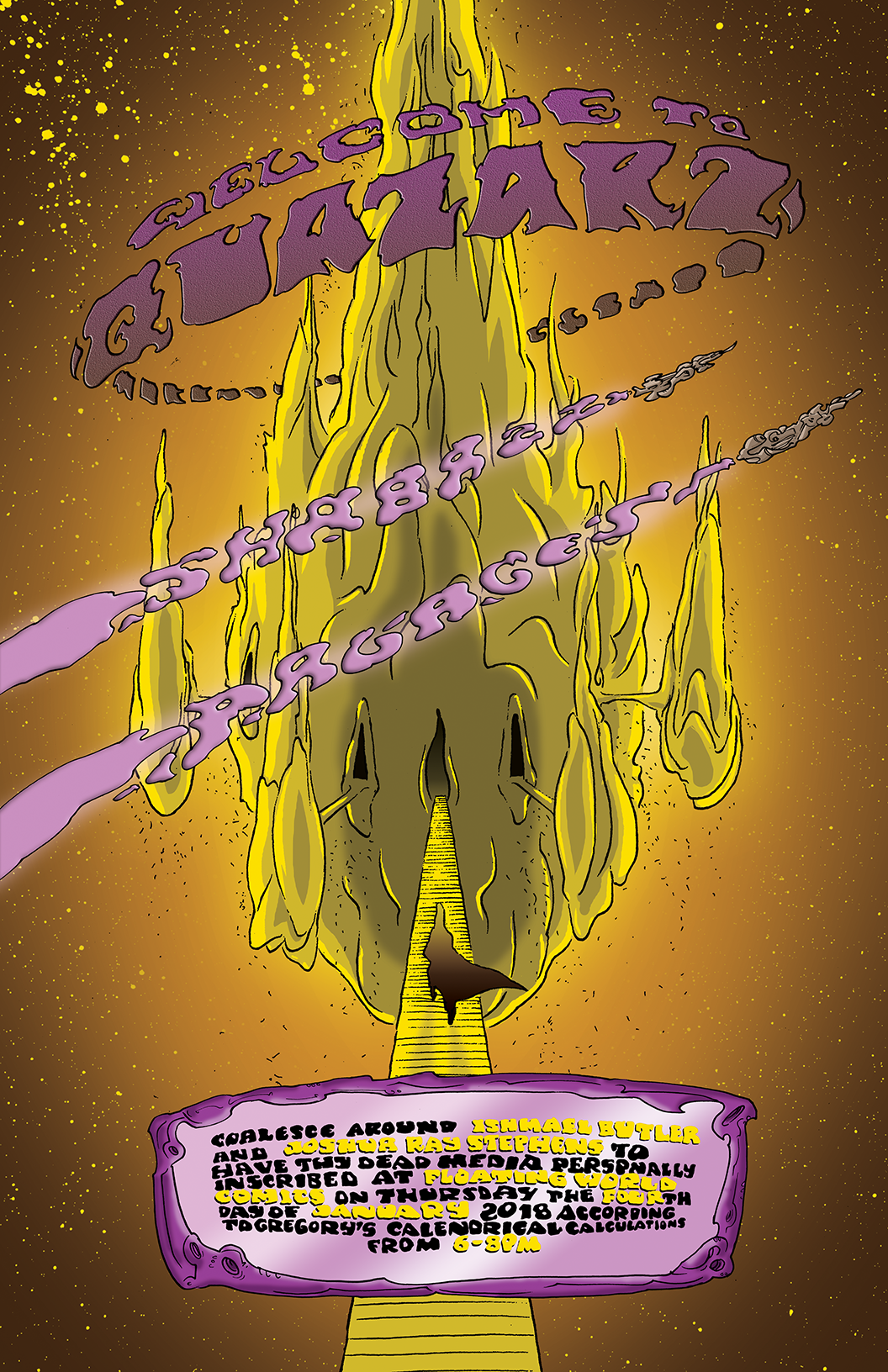 Quazarz came to the Earth from somewhere else, a musical ambassador from his place to ours. Somehow, through fire or through fury, the Palaceer of Shabazz Palaces caught wind of the tale, and it is through his prism that we hear the story.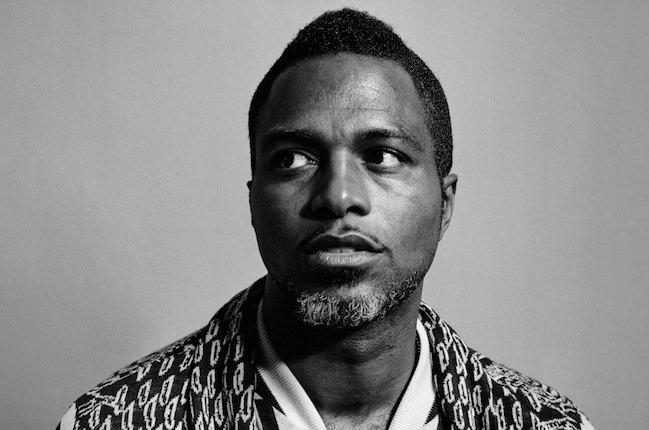 And so the tale is told while surfing on the board of Shabazz Palaces, with its sturdy base angled for takeoff on a new trajectory. There is new blood and space and room to be different and have different assets and different art and different ways to talk and also open up some space inside to do something new. There are pages and there are drawings, and color and faces and inked dialogues written in ancient futuristic hieroglyph. There are scales and there is melody and there are Sunny days and there is Darkness, but that—it should be noted—to the Palaceer is not a lack of illumination or brightness. Maybe it is dark, but in it is always optimism and joy, a bright darkness and a full, hopeful one as well.
Imbued with the energy and ideas from all the creative embers floating in the atmosphere like fireflies, Shabazz Palaces recorded this entire album over the course of two weeks with Blood in Seattle. New gear and new equipment disintegrated comfort zones into dust and a new path appeared in the ashes.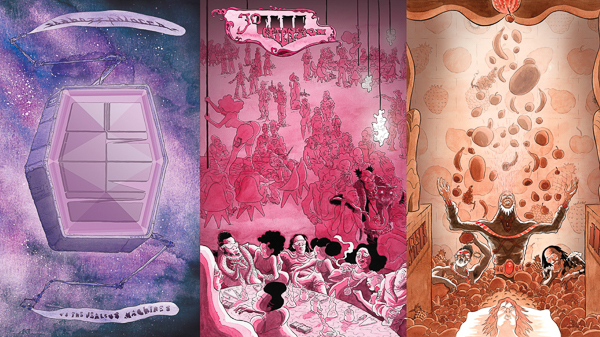 Illustrated by cartoonist Joshua Ray Stephens this full-color, 32-page book includes a download code for the full album. Joshua Ray Stephens worked directly with Shabazz Palaces to interpret the album track-by-track, creating a cohesive whole that synchronizes music and image. Printed in a large 11" x 17" format, with saddle-stitch binding, this limited-edition art piece further expands the ambitious universe of Quazarz and Shabazz Palaces. The illustrated album version of Quazarz vs. The Jealous Machines is being released in collaboration with Fantagraphics Books. This limited edition item will be printed in a hand-numbered run of 1,000 copies and includes a download code for the album.
WHO: Ish & Joshua Ray Stephens
WHAT: Quazarz vs. The Jealous Machines release party and art exhibit
WHEN: January 4, 6-8pm
WHERE: Floating World Comics, 400 NW Couch St.
Ishmael "Ish" Butler (also known as Butterfly and Palaceer Lazaro) is an American hip hop musician and rapper, known for his work with such groups as Digable Planets and Shabazz Palaces.
Joshua Ray Stephens was born in the dark misty mountains of north Georgia in the heart of the deep Deep South. After many fantastic adventures involving mystical characters, magical animals, and mythical creatures, which took him to far off lands to work and study, with creations published in myriad magazines across the globe, art exhibited at home and abroad, and several self-published books under his belt, he now resides in the Yellow House on Pearl Street, which is full of growing varmints. Once again, in the Deep South. This time he intends to stay. He spends his time concocting sacred and magick icons.