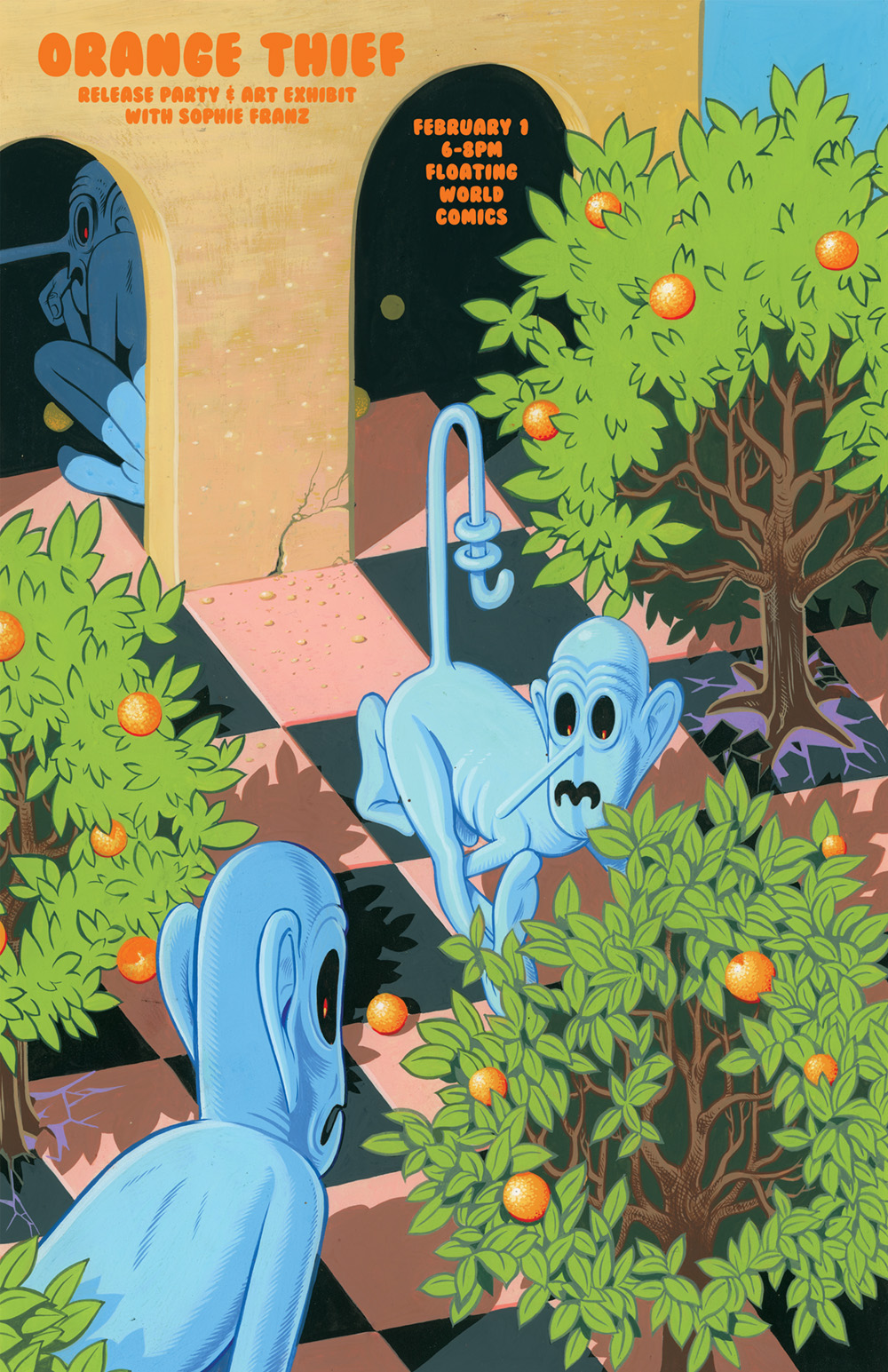 This February we are excited to host a book release party and art exhibit with one of our favorite local artists, Sophie Franz.
Orange Thief is a compilation of images pulled from Sophie's voluminous collection of sketchbooks. Doodles! Hedge mazes! Half-assed ripoffs of famous paintings! Kermit! Cowboys! More cowboys! Horse-faced men! Man-faced horses! All of these (and more!!!) can be found between the covers of this little sketchbook collection.
WHO: Sophie Franz
WHAT: Orange Thief release party and art exhibit
WHEN: Feb. 1, 6-8pm
WHERE: Floating World Comics, 400 NW Couch St.
Sophie Franz lives in Portland, Oregon and teaches painting and cartooning at the Multnomah Arts Center. Someday she'll make another comic.