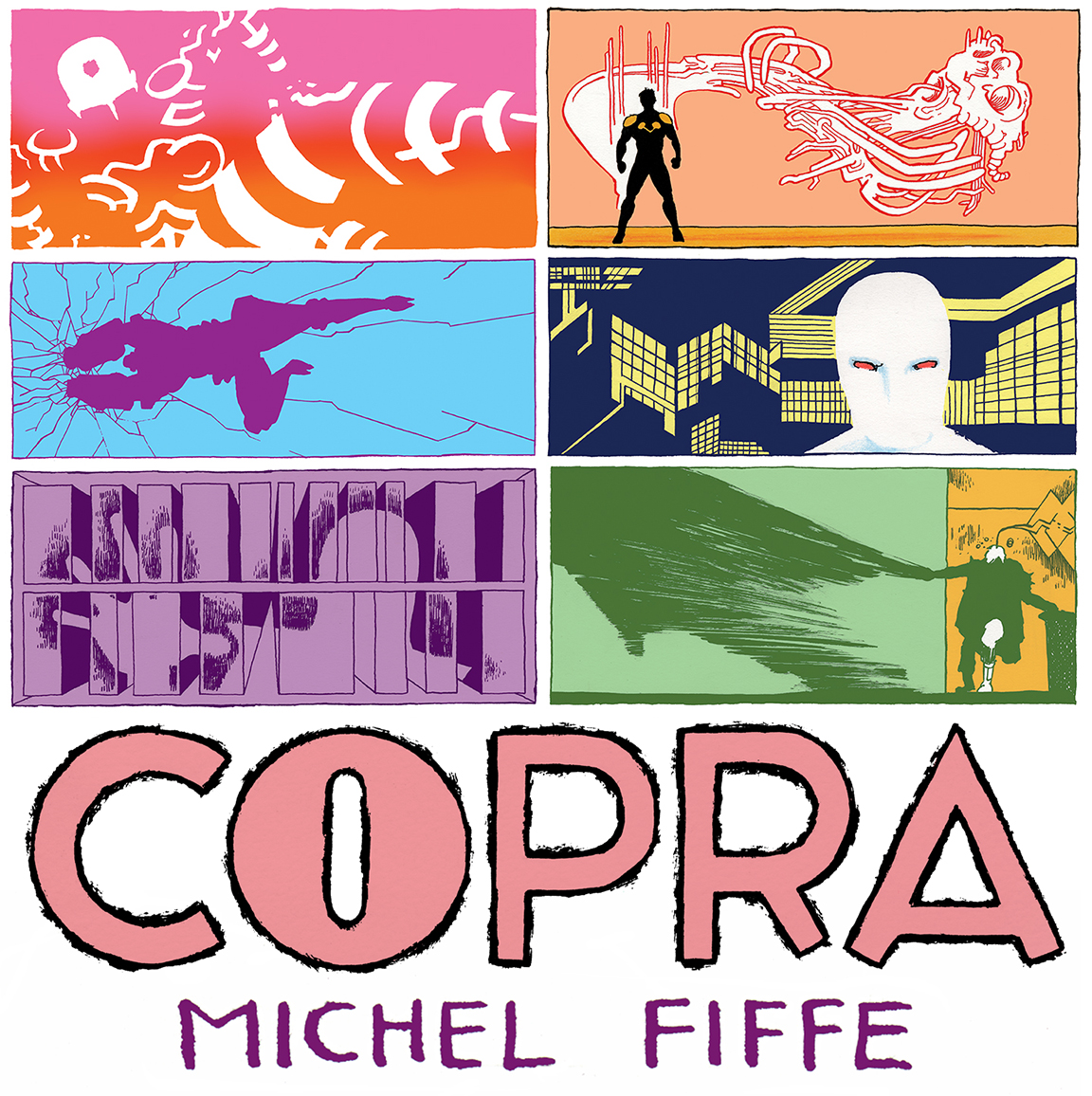 In 2015, with over 10,000 item codes in the year end spreadsheet, 10% of our total sales was represented by just 37 different books. Basically the 25 books listed below. The reason you only see 25 books instead of 37 is I skipped different volumes in the same series. For example Saga Vol. 1, 2, 3, 5 and the HC would've also been on the list, but I just collapsed them all into one spot. Just Saga alone accounted for 2.46% of our sales this year. That means 1 out of every 40 books sold was Saga.
Our customers are interested in creator owned, creator driven books. That's where the passion, creativity, quality and talent is. Image was the top publisher with 8 books on the list. Self publishers Michel Fiffe and John Pham were in the top 10. Small press publishers had 4 spots and DC had none. You can't judge a book by its cover but you can judge the publisher and their design department based on the paper stocks they choose. Do they have any pride at all in their work?
There's been a lot of talk about Marvel and DC dropping the ball or missing the mark creatively. Licensed books and superheroes make up the majority of the 10,000 different titles we carry, but only one cracked the top 25. Are they making the best books they can? Are their hands tied? Do they care? Marvel and DC are corporate employers that offer creators steady pay and benefits. Image doesn't offer a page rate, a book has to sell over 3000-5000 copies to make it sustainable. (Usagi Yojimbo sells just under 5000 copies). But many of the best writers have reached a level of success where they can afford to take the freelance, creator owned route. It's complicated because all these things are connected in the direct market. There's a much larger, diverse selection of good books to sell compared to when I started the store 10 years ago. But Marvel and DC are still the backbone of most shops even if they're producing the least interesting material.
DC used to farm its next generation of talent with Vertigo. Writers could bounce back and forth between mainstream and creator owned work. They let Christopher Nolan and Tim Burton do something similar when they were making Batmans. Marvel had their own thing going with Marvel Knights, then the Ultimate universe and then they had their Architects. But things are all different now. They think their brands are so popular it doesn't matter who's writing the books. Imagine if they handled any of their other media that way. The Marvel movies are better than the comics now. If you want to read Captain America, just watch the movie. But it wasn't like that when the first X-Men movie came out. The real Batman is the one from the video game. That's what Harley Quinn looks like.
It's fine.
If book sales drop low enough, eventually it'll be more profitable to license out the characters to other publishers that can do a better job.
1. SAGA TP VOL. 4 (Image)
2. THE INCAL HC (Humanoids)
3. SUPERMUTANT MAGIC ACADEMY (Drawn & Quarterly)
4. LUMBERJANES TP VOL. 1 (Boom Box)
5. TREES TP VOL. 1 (Image)
6. COPRA ROUND ONE (Bergen Street Press)
7. SEX CRIMINALS TP VOL. 2 (Image)
8. WUVABLE OAF (Fantagraphics)
9. MEGAHEX (Fantagraphics)
10. EPOXY #5 (Self published)
11. BITCH PLANET TP VOL. 1 (Image)
12. MS. MARVEL TP VOL. 1 (Marvel)
13. WORST BEHAVIOUR (Pigeon Press)
14. ISLAND #1 (Image)
15. SECONDS (Ballantine)
16. LOW TP VOL. 1 (Image)
17. WICKED AND DIVINE TP VOL. 1 (Image)
18. THIS ONE SUMMER (First Second)
19. IN REAL LIFE (First Second)
20. FRAGMENTS OF HORROR (Viz)
21. THE DIVINE (First Second)
22. RAT QUEENS TP VOL. 2 (Image)
23. GARDENS OF GLASS (Breakdown)
24. MASSIVE GN (Fantagraphics)
25. SHAOLIN COWBOY TP (Burlyman)
If we rank the books more democratically, by quantity sold, we see more single issues and a few bestsellers from the Big Two. Image is still the most popular with 15 books in the top 25. A $2 zine about cats and guns tops the list for the second year in a row.
1. HOW TO TALK TO YOUR CAT ABOUT GUN SAFETY (Self published)
2. SAGA TP VOL. 1 (Image)
3. PAPER GIRLS #1 (Image)
4. ISLAND #1 (Image)
5. BITCH PLANET TP VOL. 1 (Image)
6. SECRET WARS #1 (Marvel)
7. SANDMAN OVERTURE #5 (Vertigo)
8. NAMELESS #1 (Image)
9. LUMBERJANES TP VOL. 1 (Boom Box)
10. LOW TP VOL. 1 (Image)
11. WICKED & DIVINE TP VOL. 1 (Image)
12. TREES TP VOL. 1 (Image)
13. DARK KNIGHT III MASTER RACE #1 (DC)
14. WE STAND ON GUARD #1 (Image)
15. SEX CRIMINALS TP VOL. 1 (Image)
16. TOKYO GHOST #1 (Image)
17. WORST BEHAVIOUR (Pigeon Press)
18. BOYS CLUB #1 (Teenage Dinosaur)
19. FIGHT CLUB 2 #1 (Dark Horse)
20. BATMAN #40 (DC)
21. DESCENDER #1 (Image)
22. 8HOUSE ARCLIGHT #1 (Image)
23. HEAD LOPPER #1 (Image)
24. INJECTION #1 (Image)
25. MS. MARVEL TP VOL. 1 (Marvel)