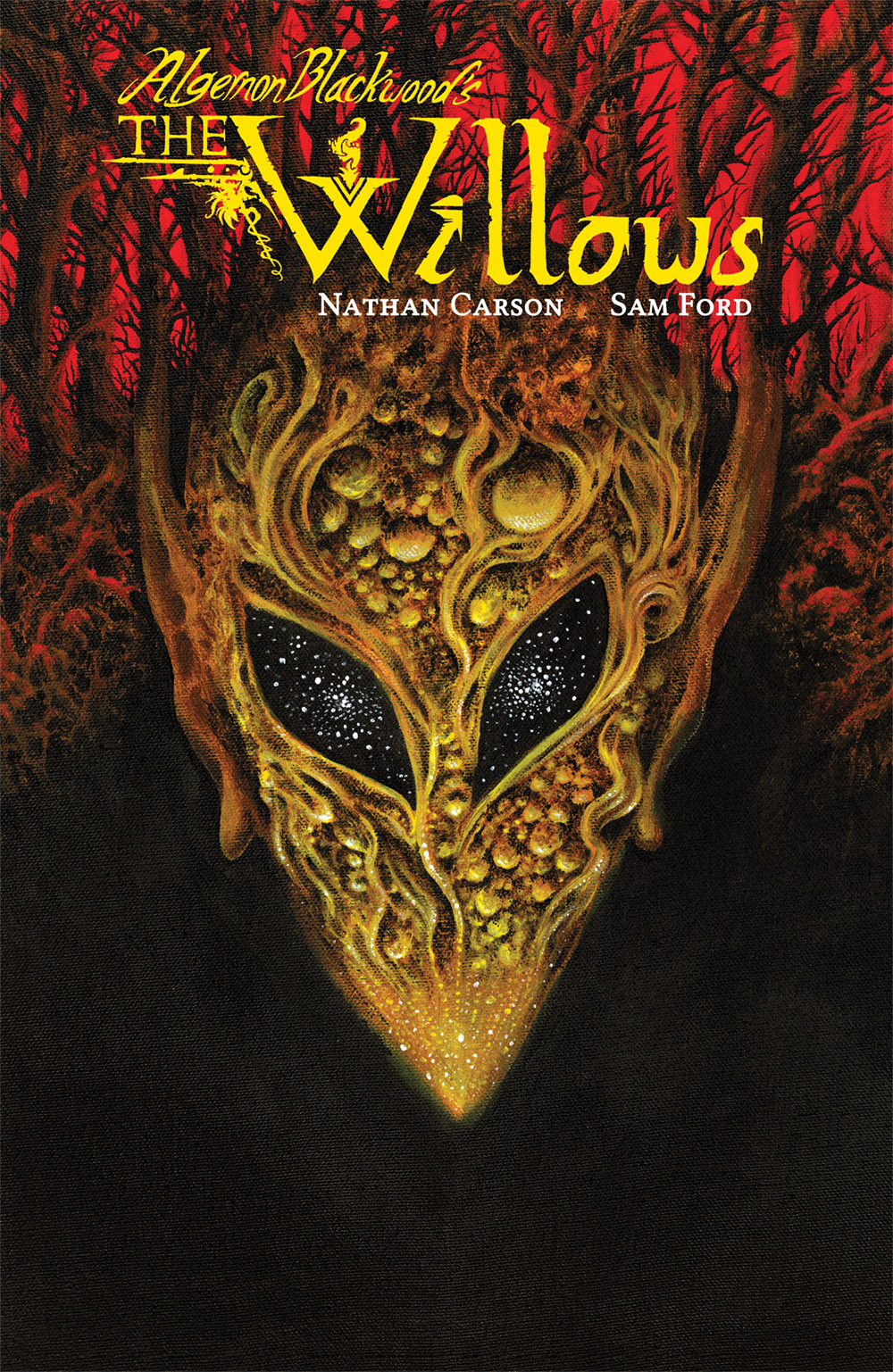 "A sumptuous and remarkable adaptation of the classic story by Algernon Blackwood. This comics version manages to infuse the story not just with the dread and cosmic horror of the original, but also displays a deep appreciation for the natural world. Unexpectedly beautiful." – Jeff Vandermeer, best-selling author of Borne and The Southern Reach Trilogy
"It's easy to see why Lovecraft revered Algernon Blackwood's The Willows. It achieved all the mystery, dread, beauty and unearthliness that he strove for in his own work. This gorgeous adaptation, with Sam Ford's meticulous and obsessive artwork, teems with natural detail and fin de siècle aesthetics. I get the same feeling as when I first discovered the Symbolists. This is a must-have." – Paul Chadwick, multi-award winning artist and creator of Concrete
Before Stephen King, H.P. Lovecraft was the 20th century's master of the macabre. But Poe and Dunsany did not alone begat Lovecraft. In fact, the opinionated New England gentleman is on record stating that his favorite short story was none other than Algernon Blackwood's "The Willows." Blackwood was a prolific English ghost story writer and a grandfather of today's Weird Fiction scene; "The Willows" is remembered as one of his greatest contributions to dark, atmospheric literature.
This immortal novella of extra-dimensional weirdness on the Danube comes to vivid life in graphic comic form thanks to the incredibly detailed black-and-white linework of Sam Ford. Writer Nathan Carson's thoughtful retelling reverently preserves the plot while breathing character-driven depth into this all-time classic. Two adventurous women, one British, one Swedish, encounter strange horrors in the Hungarian wilderness of 1907. What they discover on that crumbling sandbar makes them question their sanity, fear for their lives, and revel in otherworldly strangeness. Readers familiar with the story will delight in seeing it depicted in such painstaking, quality illustrations. And those for whom it is new will want to leave a light on for many nights after.
Floating World's "The Willows" is coming this October. Reserve a special place on your top shelf for this lovingly crafted specialty book.
Read an advance preview of The Willows #1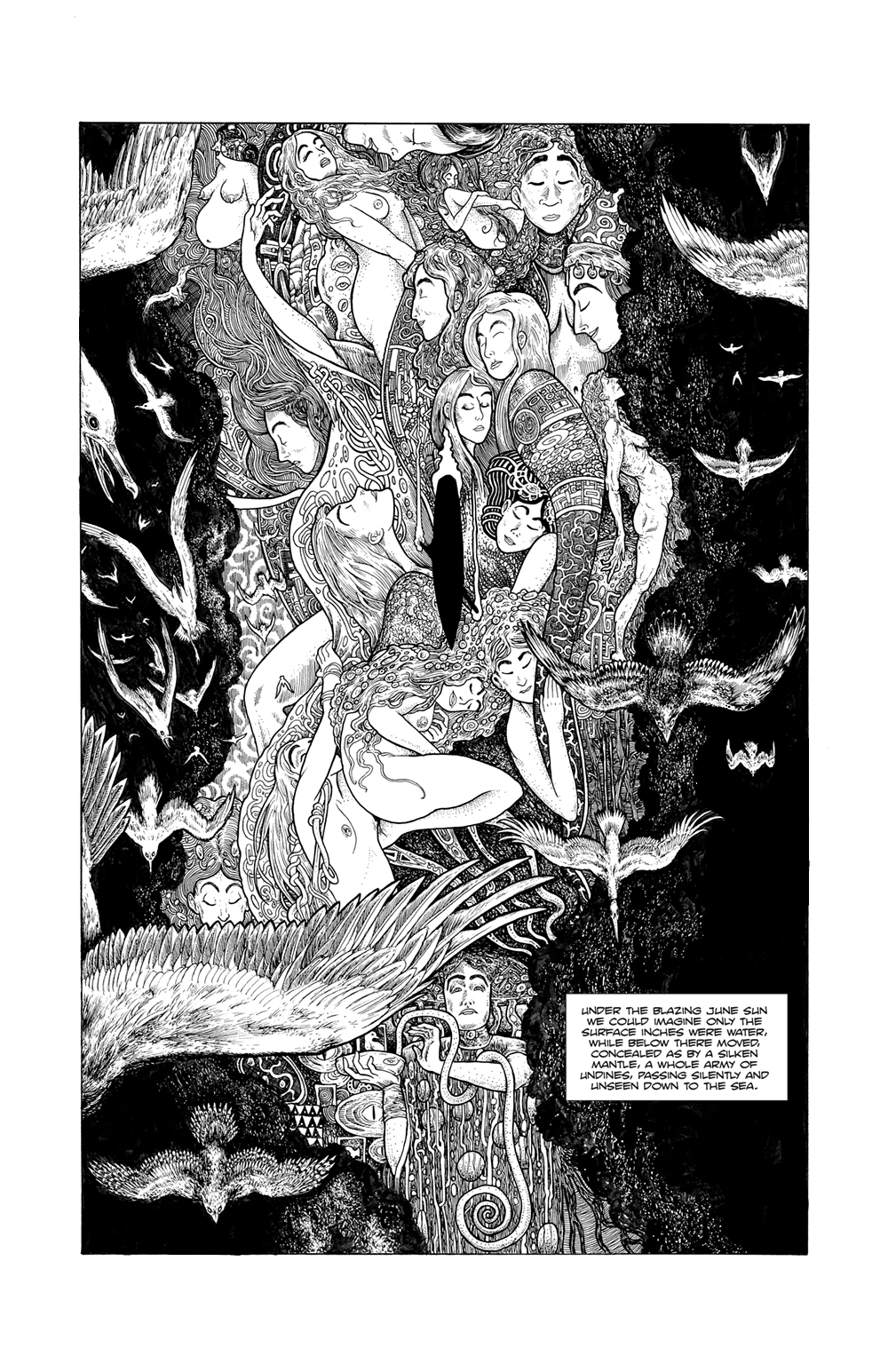 THE WILLOWS (#1 of 2)
(W) Nathan Carson
(A) Sam Ford
28 pages, $4.99
Release date: October 25, 2017
Diamond Item Code – AUG171144
Nathan Carson is a musician, writer, and Moth StorySlam champion from Portland, OR. He is widely known as co-founder and drummer of the internationally touring doom metal band Witch Mountain, host of the XRAY FM radio show The Heavy Metal Sewïng Cïrcle, and owner of the boutique music booking agency Nanotear. His byline can be found in the Willamette Week and the Oregonian. A regular on the weird fiction convention circuit, he has published many short stories and novelettes in critically acclaimed horror anthologies. His first standalone novella, Starr Creek, was recently released by Lazy Fascist Press and currently sits at #1 on the Goodreads list of "Books Like Stranger Things."
Sam Ford is an acclaimed illustrator, and drummer of the lightning-in-a-bottle musical duo Wizard Rifle. Sam was apprenticed as a youth to award-winning comic book legend Paul Chadwick (Concrete) and has used the skills he learned to produce countless highly detailed posters, album covers, and t-shirts for bands as varied as Mountain Goats, Agalloch, Pentagram, Black Cobra, and Thrones. He has called Portland, Los Angeles, and New York City home, but is currently based in Washington state, living a hermetic life in a custom-built trailer, cranking out comic books and music at a fevered pace.
Tags:
Algernon Blackwood
Nathan Carson
Sam Ford
The Willows